4th graders in Mrs. Stadler's class started their Plant and Animal structure science unit last week. They read and explored different animal adaptions. On Friday, they explored different types of beaks. #VanguardPride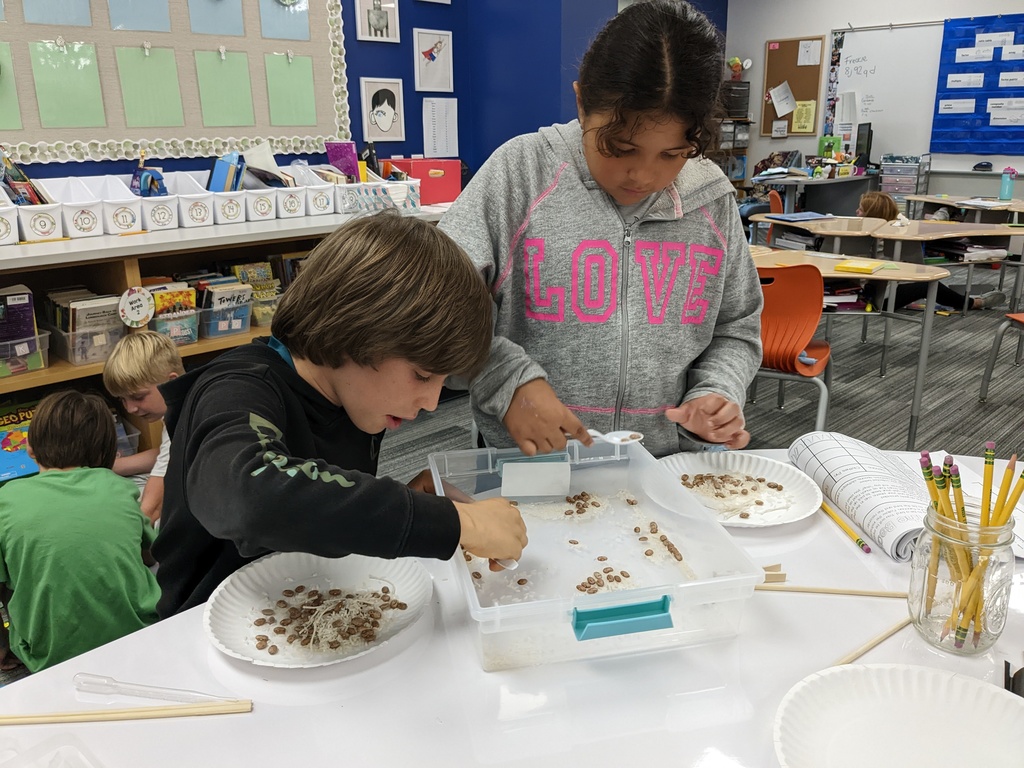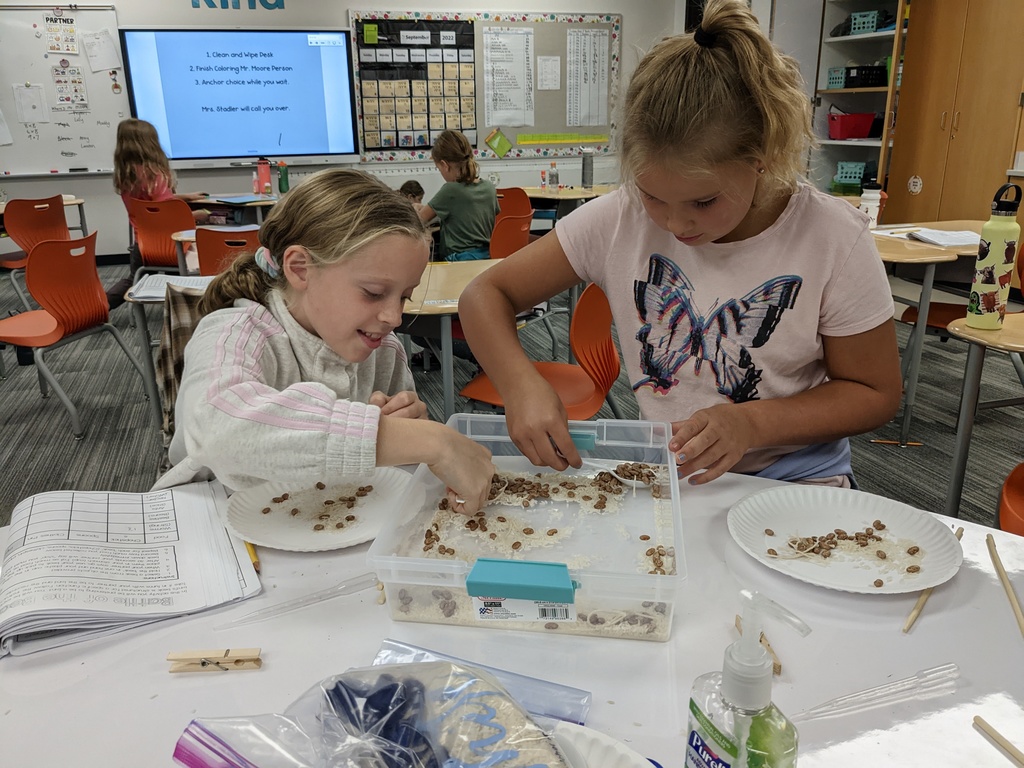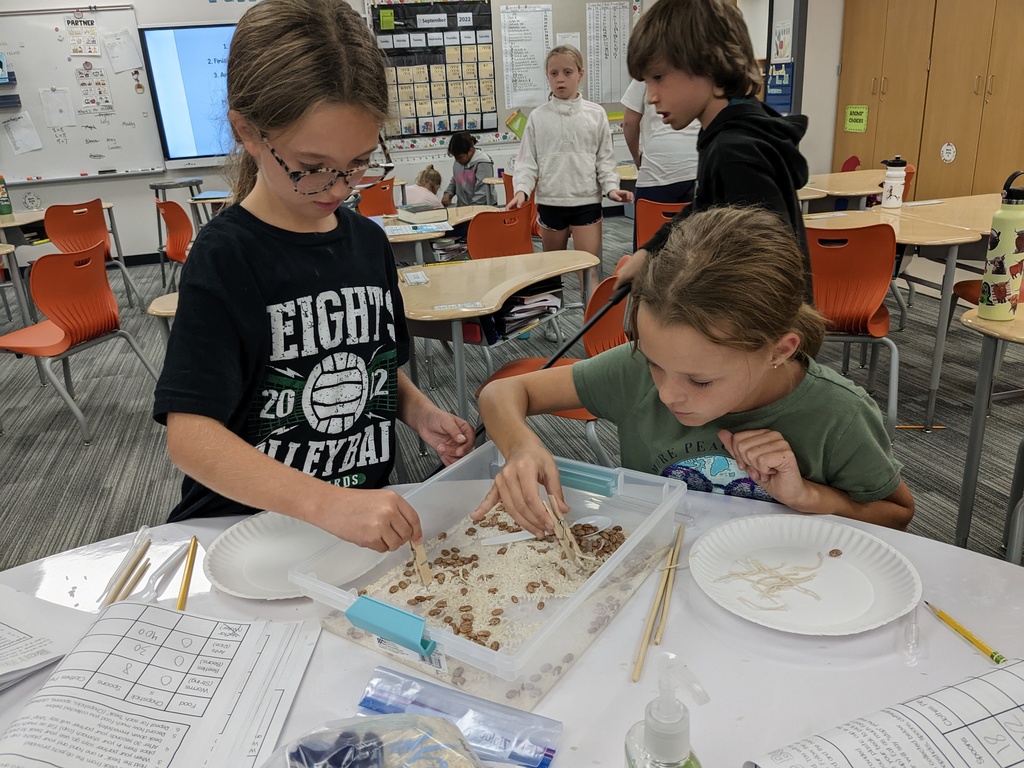 WHHS Band & Color Guard Alumni are invited to come back to join the HS Band for Homecoming! Join the High School Band for Pep Band and Color Guard at the football game next Friday (9/30). If you can play, please contact Nick Lane at
nlane@wisheights.k12.wi.us
or 608-767-2586 ext. 3404. Please let him know if you need an instrument/lyre, which part you will play for band (i.e. 1st trumpet), or if you will need a flag for Color Guard. Please meet in the Band room at 6:15 p.m. to get instruments/music/lyres/flags before heading to the field. They will play at pregame and halftime. Please wear a Wisconsin Heights shirt or school colors (white/green/black). #VanguardPride

We did it! We are officially One Campus! There are minor tasks to still complete, but we started the school year off, as scheduled, on September 1, 2022. Words cannot express how exciting the first day of school was for everyone! Thank you to the #VanguardPride community who have supported the district throughout! Your continued support is what keeps our district great!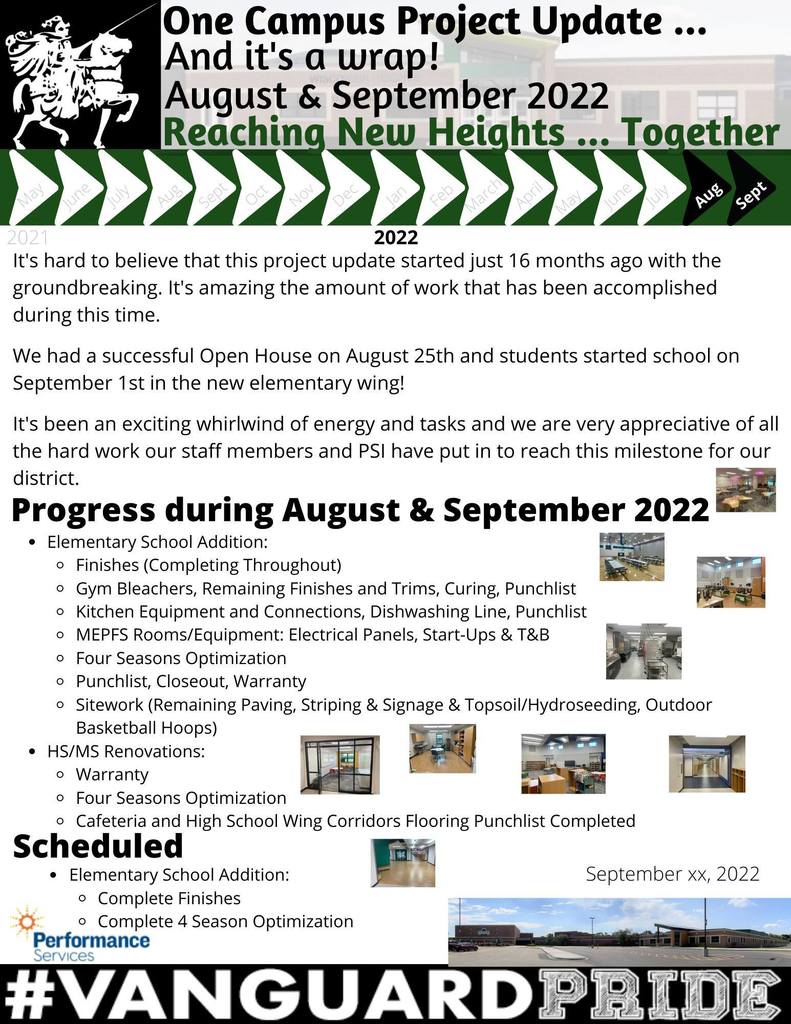 7th Graders in Ms. Schmitt's classes put their inference skills to the test! They became crime scene investigators that needed to comb through evidence, case files, interviews, and suspects. Phrasing they worked on included stating the inference, citing evidence, and explaining the details. Awesome job! #VanguardPride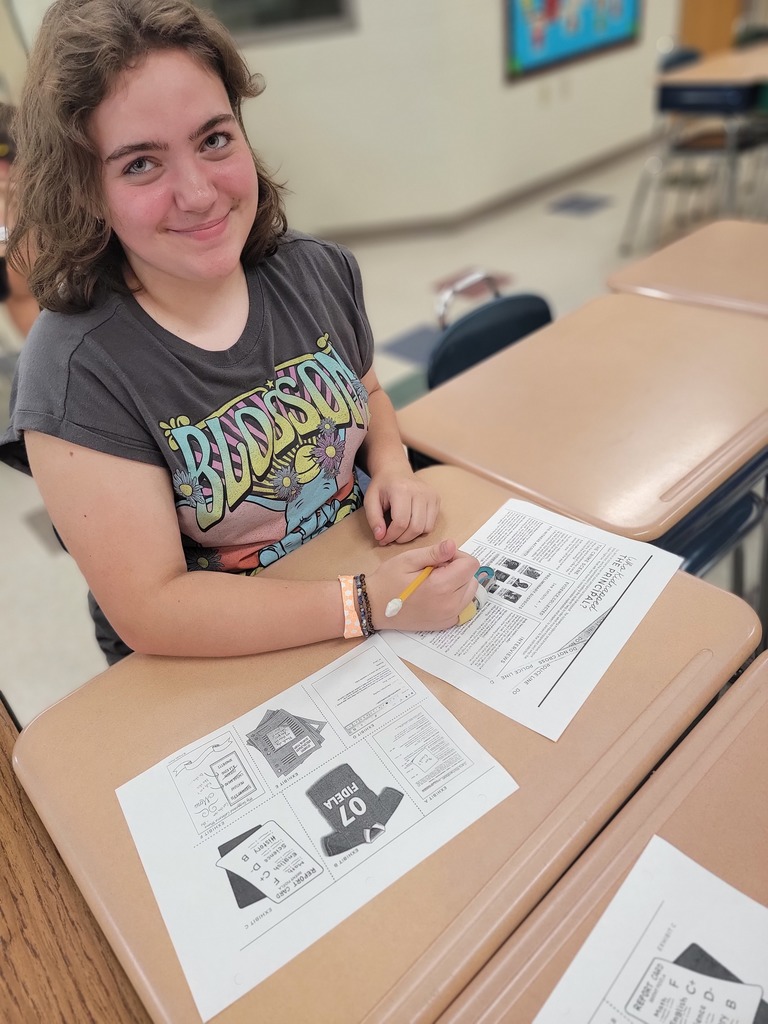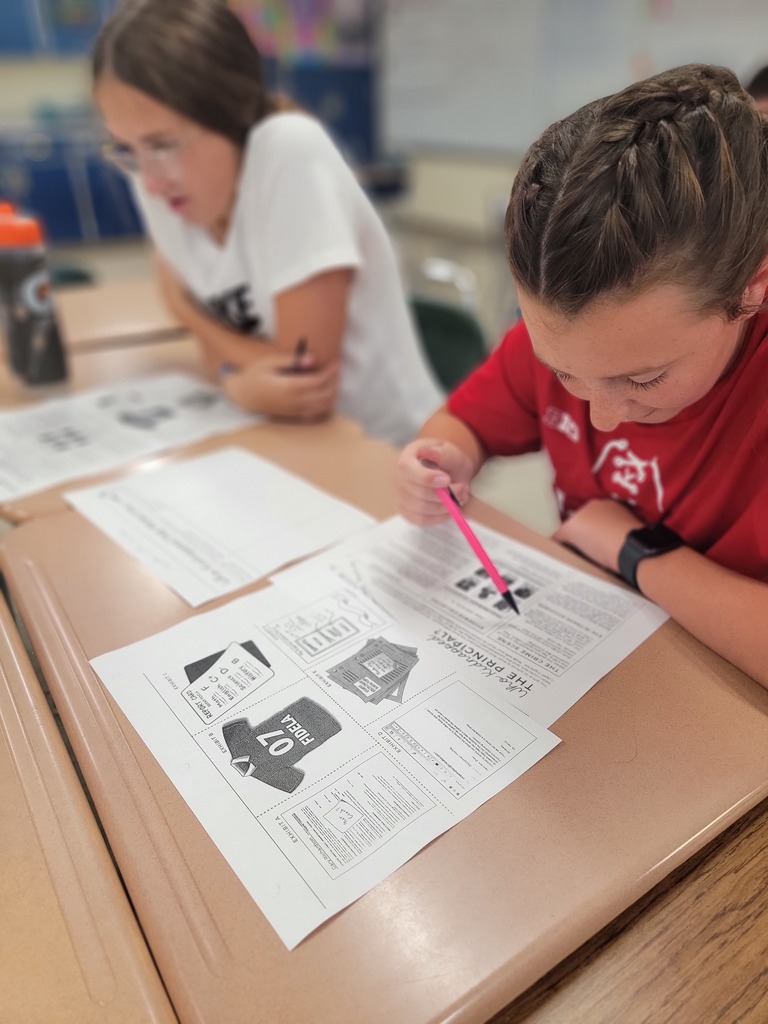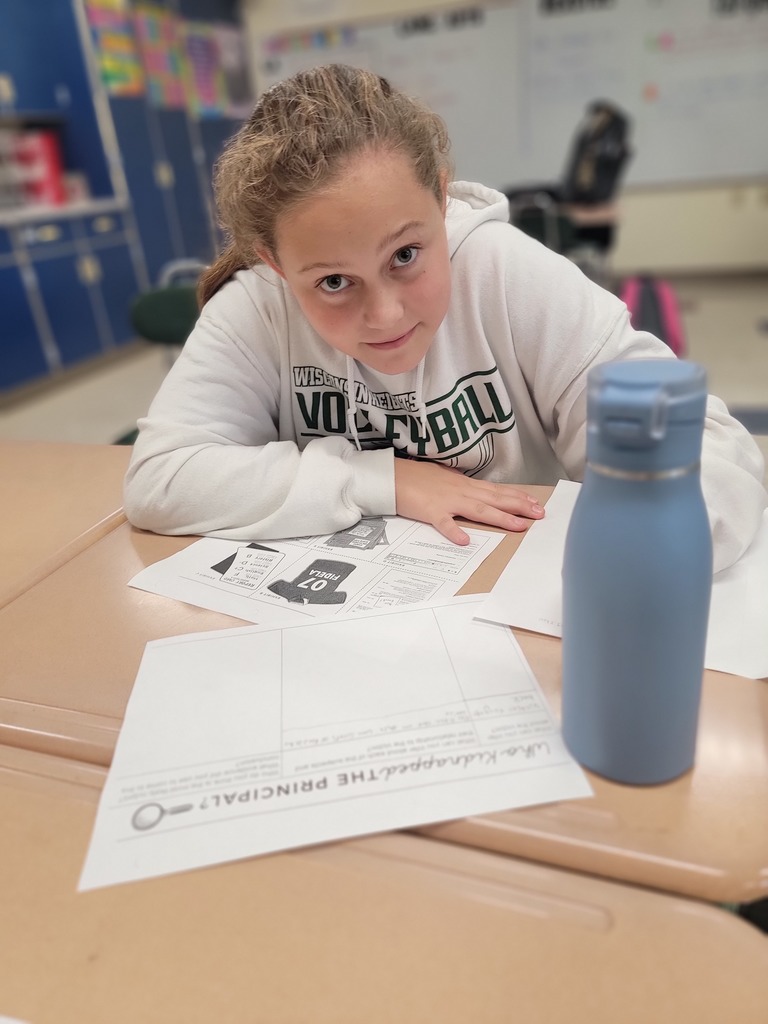 On Thursday, September 15th, the 6th/7th grade #VanguardPride volleyball team took on New Glarus at a home match!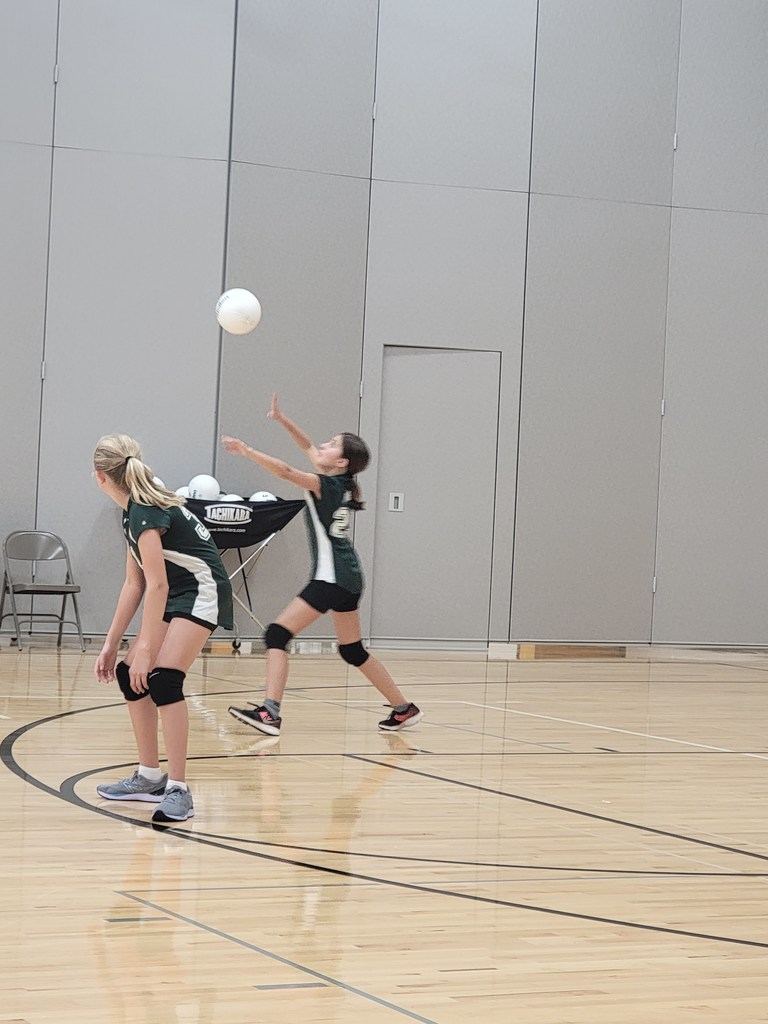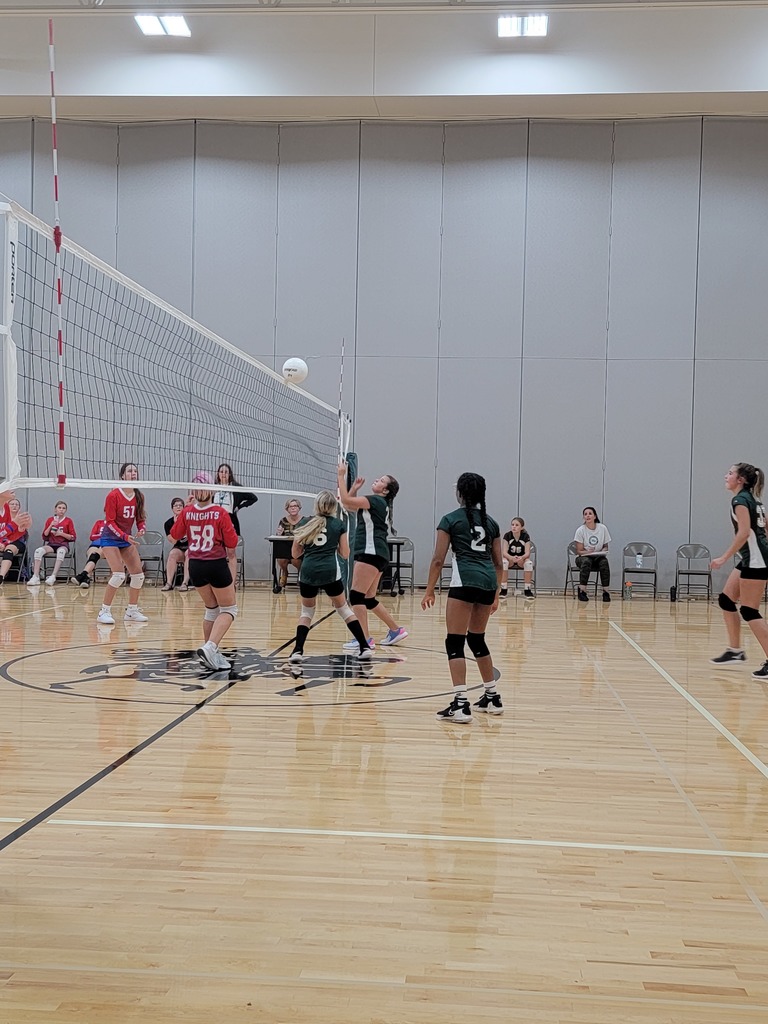 How can you make math fun? Play the floor is lava! That's what the 6th and 7th grader's did! Their goal is to keep their entire #VanguardPride class above lava as long as possible. As the lava rises on the Smartboard, they have to add and subtract the integers correctly, so they can build stairs, bridges, and platforms to stay above the lava. The kids loved reviewing the unit by playing this game.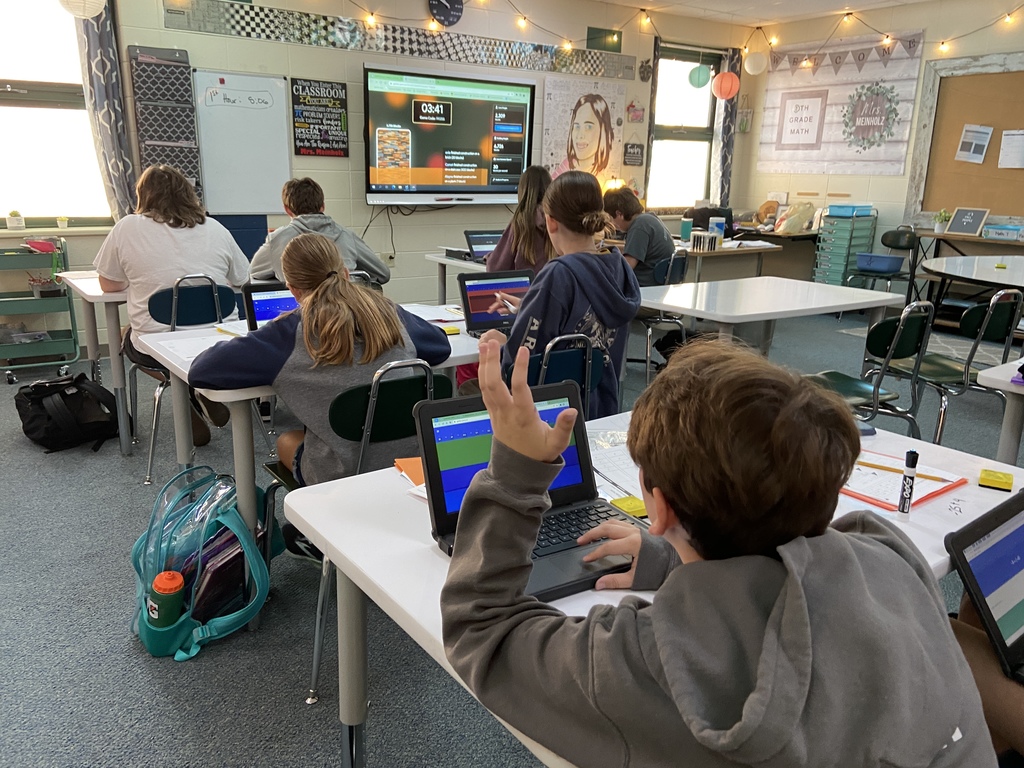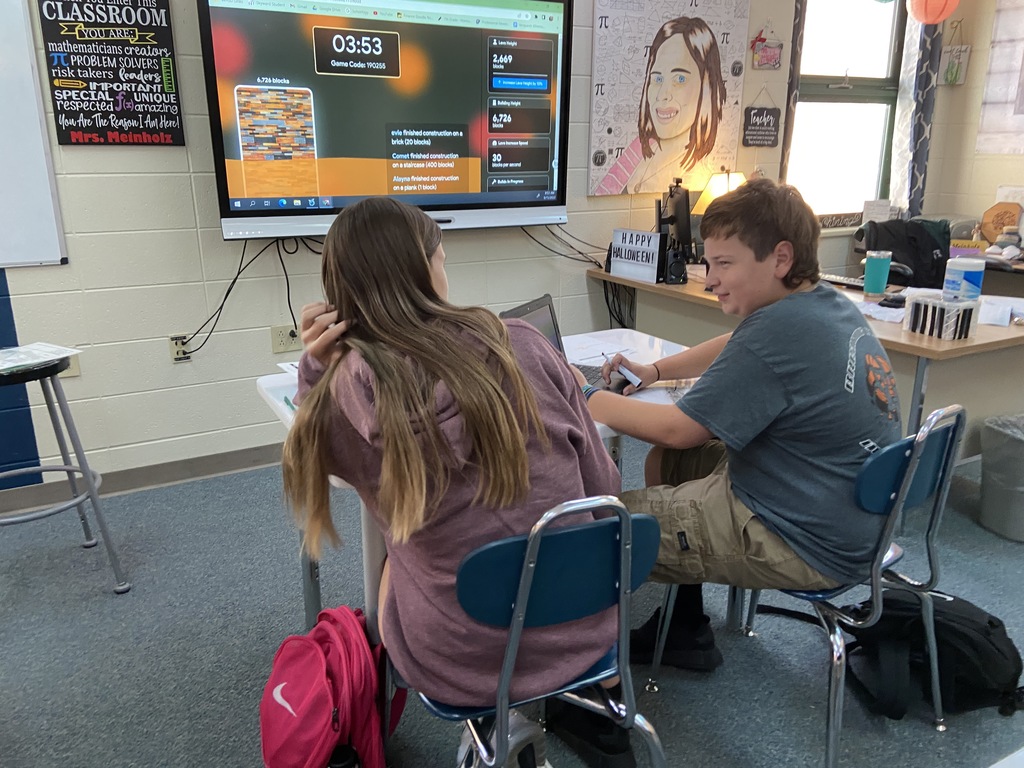 What an amazing event! Governor Tony Evers visited the Wisconsin Heights School District on Tuesday, September 13, 2022, to attend the GROW Press Conference and Roundtable discussion. Three recipients of the GROW scholarship were in attendance- one being a #VanguardPride alumni, Eliza Gullickson, daughter of Wisconsin Heights Elementary teacher Cora Gullickson! The GROW program helps identify potential future teachers among high school and college students and offers financial incentives for those prospective teachers to teach in one of the partner districts, including Wisconsin Heights, Cambridge, Lodi, and Sauk Prairie. Congratulations to all the recipients and future teachers! The event was live streamed on our District Facebook page - check it out!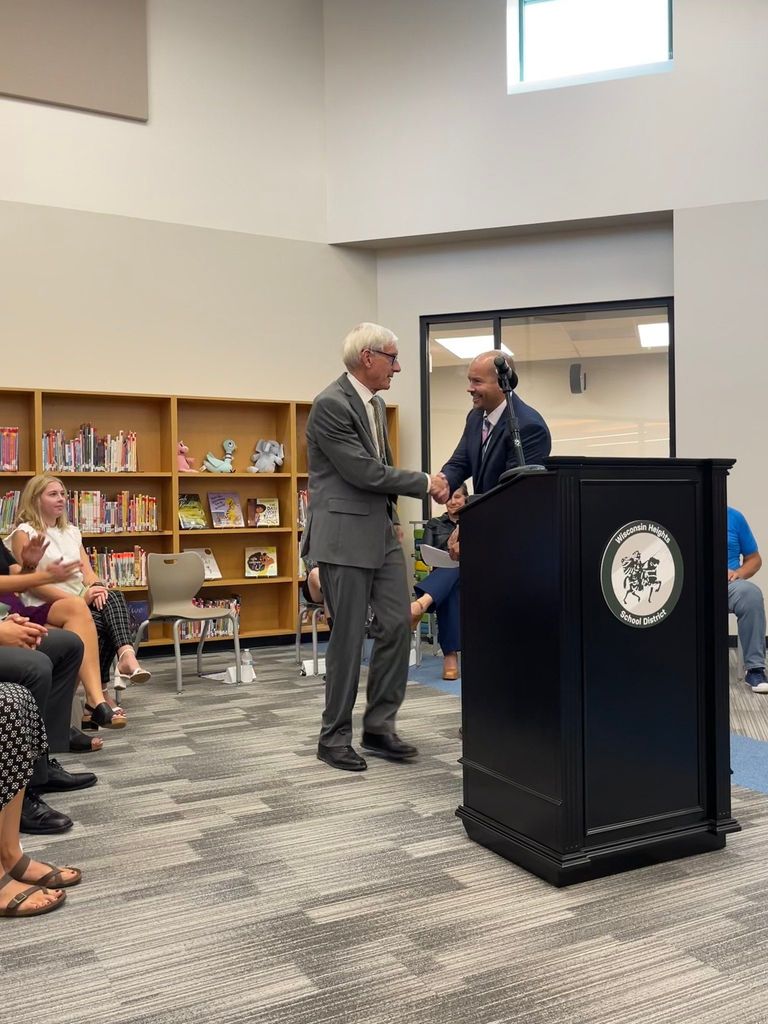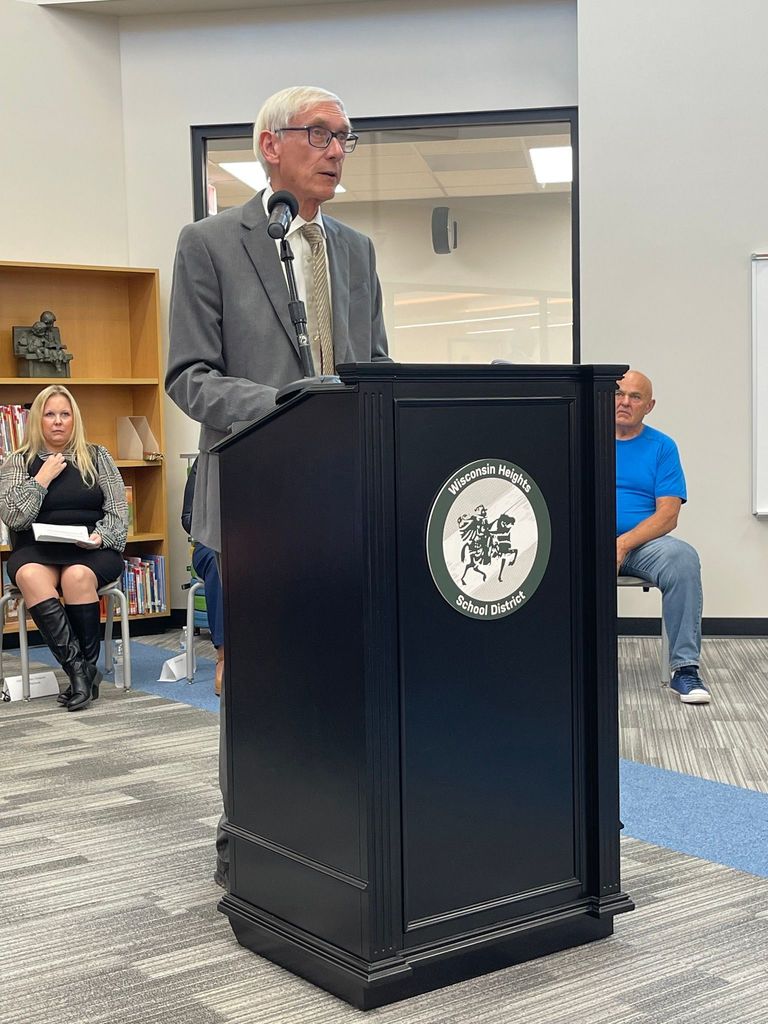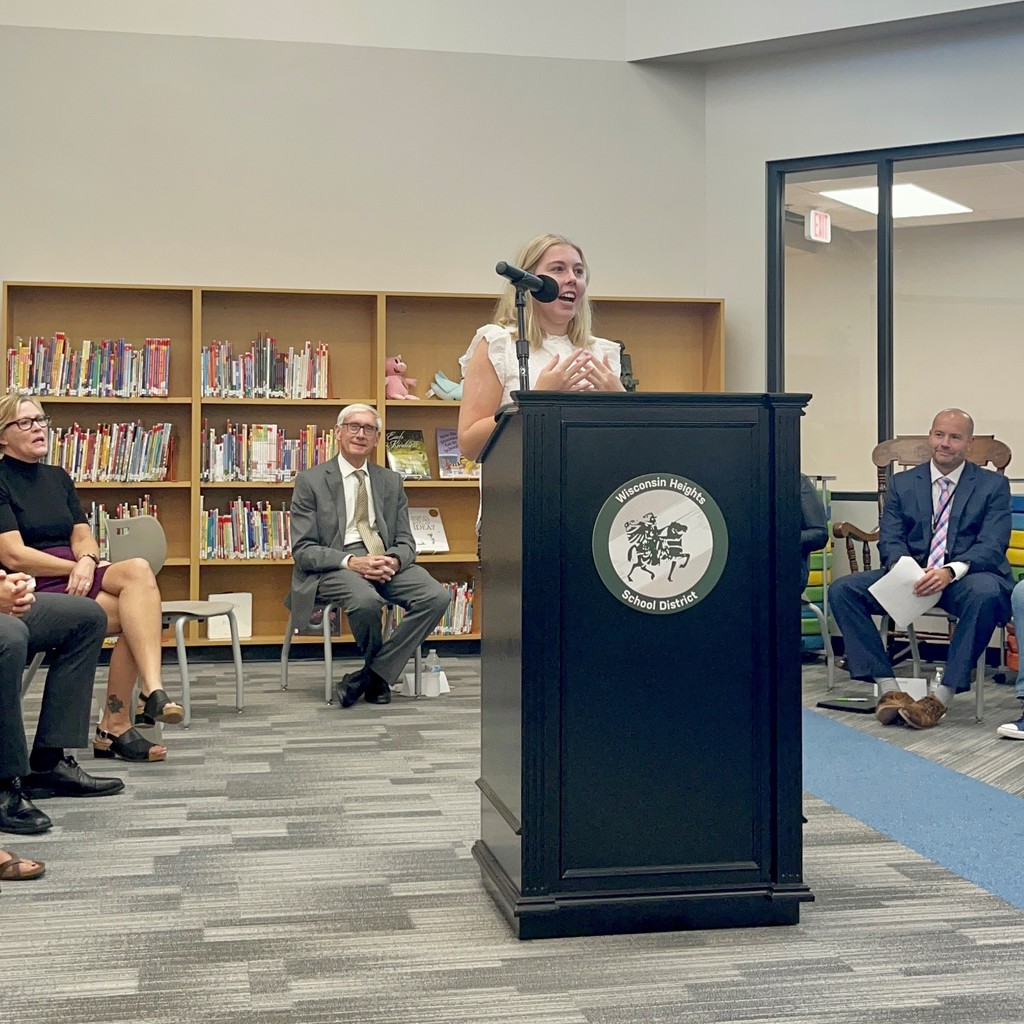 Game Time Change! Tonight's football game will start at 7:00 (instead of 6:00).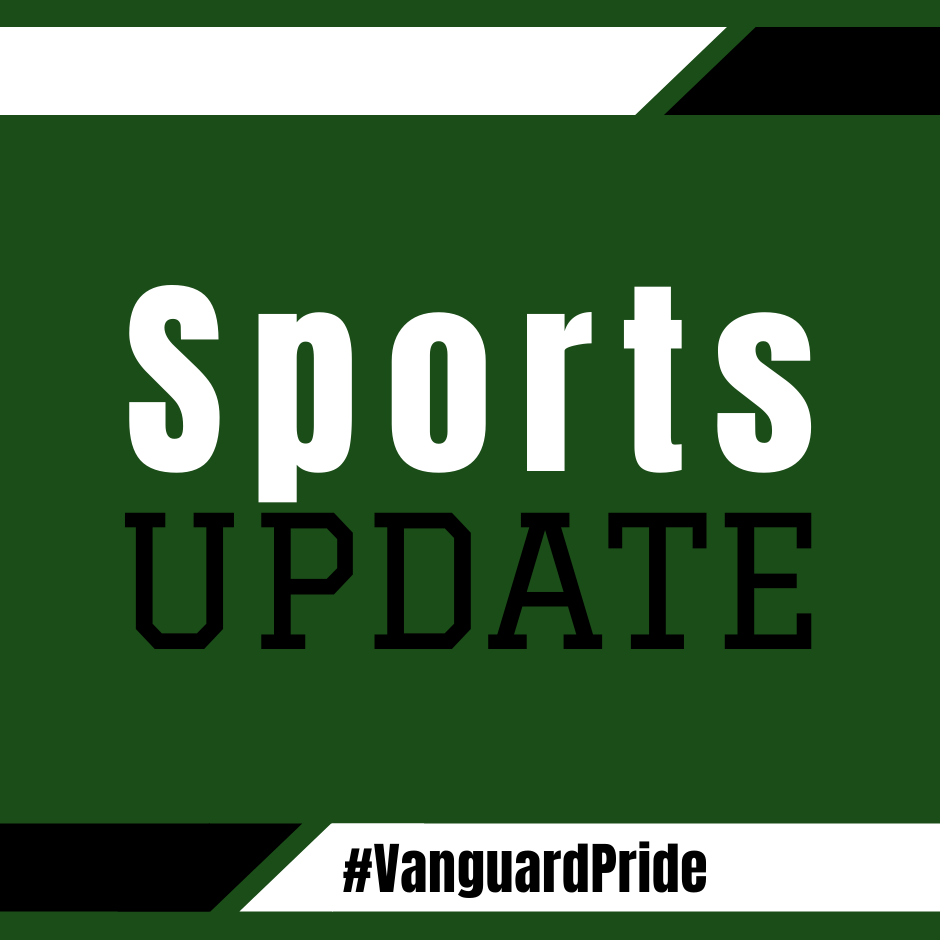 Congratulations to our Optimists Club Summer Seminar attendees Violet B. and Keera P.! Violet B. attended WILS 2022, the Wisconsin Leadership Seminar, June 10-12, at Carroll University in Waukesha. The mission of WILS is to identify outstanding high school sophomores throughout Wisconsin for being responsible citizens in their community and school and provide them with the opportunity and encouragement to recognize their leadership potential. Keera P. attended WAS 2022, the World Affairs Seminar, June 18 through 24, also at Carroll University. This is a week-long international experience, bringing together students from around the world to learn international relations and develop skills in diplomacy, communications and cooperation. Young people from over 30 nations attended. The theme this year was, "Reimagining Global Health and Wellness: Contagious Ideas." They attended the Wisconsin Heights Optimists Club meeting last week and talked about their experiences and thoughts about the summer seminar they each attended. Both saw the seminar as a positive learning experience. The Optimists Club is pleased and proud to have sponsored these two outstanding students. #VanguardPride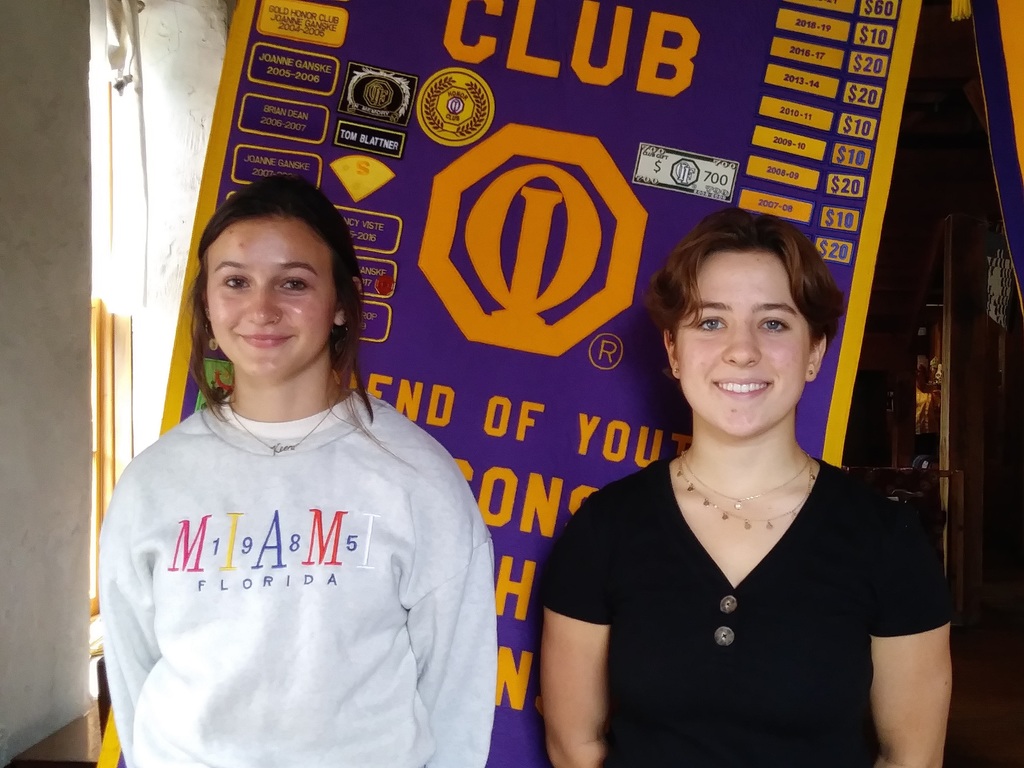 You are invited to the Celebration of our One Campus on Friday, September 30, 2022. Join us for a tour or take a self tour through the buildings and see all the exciting enhancements and features! A ribbon cutting ceremony will begin at 5:00pm. This will be an exciting evening since it will be held with the first Annual Homecoming Tailgate Party! The Tailgate Party will start after the 4:00pm parade in Black Earth and go until kick-off. Families can use the bleachers and/or bring camping chairs to set out on the softball outfield area. There will be several bean bag games, music, & lots of great food! This wouldn't be possible without the wonderful support from the #VanguardPride community! We hope to see you there!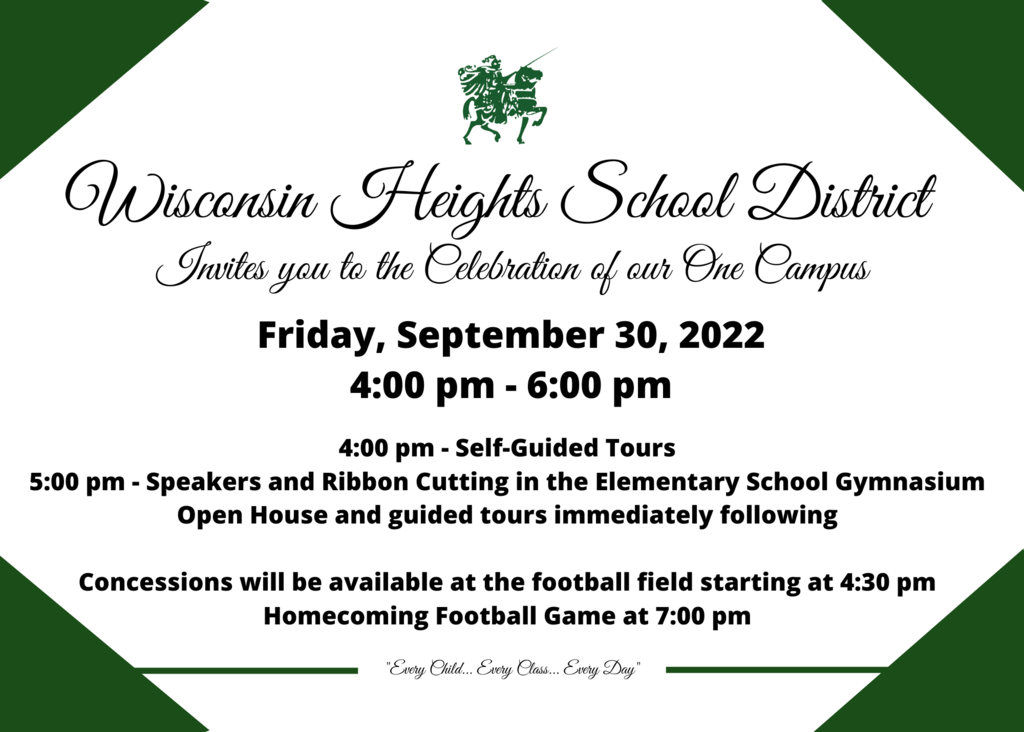 Give a big #VanguardPride welcome to our new Administrative Assistant & Athletic Secretary, Brittney Wilkes! Brittney is so excited to be a new part of the Vanguard family. She lives in Mazomanie with her husband and two daughters Kali Mae & Kaydance Marie. Kali Mae will be in 6th Grade and Kaydance in Kindergarten! Brittney and her family just moved from LaCenter, Washington this summer after their wedding on June 25th 2022. She grew up back and forth between LaCenter, Washington and Wickenburg, Arizona. Brittney has a Bachelors Degree in Allied Health Administration with a focus in EMR/Medical Assisting. Previously she has been in the Healthcare field for the last 7 years and served in the US Army for 6 years prior to that as an Airborne Medic. She also spent many years coaching local youth including cheer/dance, volleyball, soccer, and track. "I look forward to leaving my footprint in Vanguard Athletics and Activities."  Welcome, Brittney!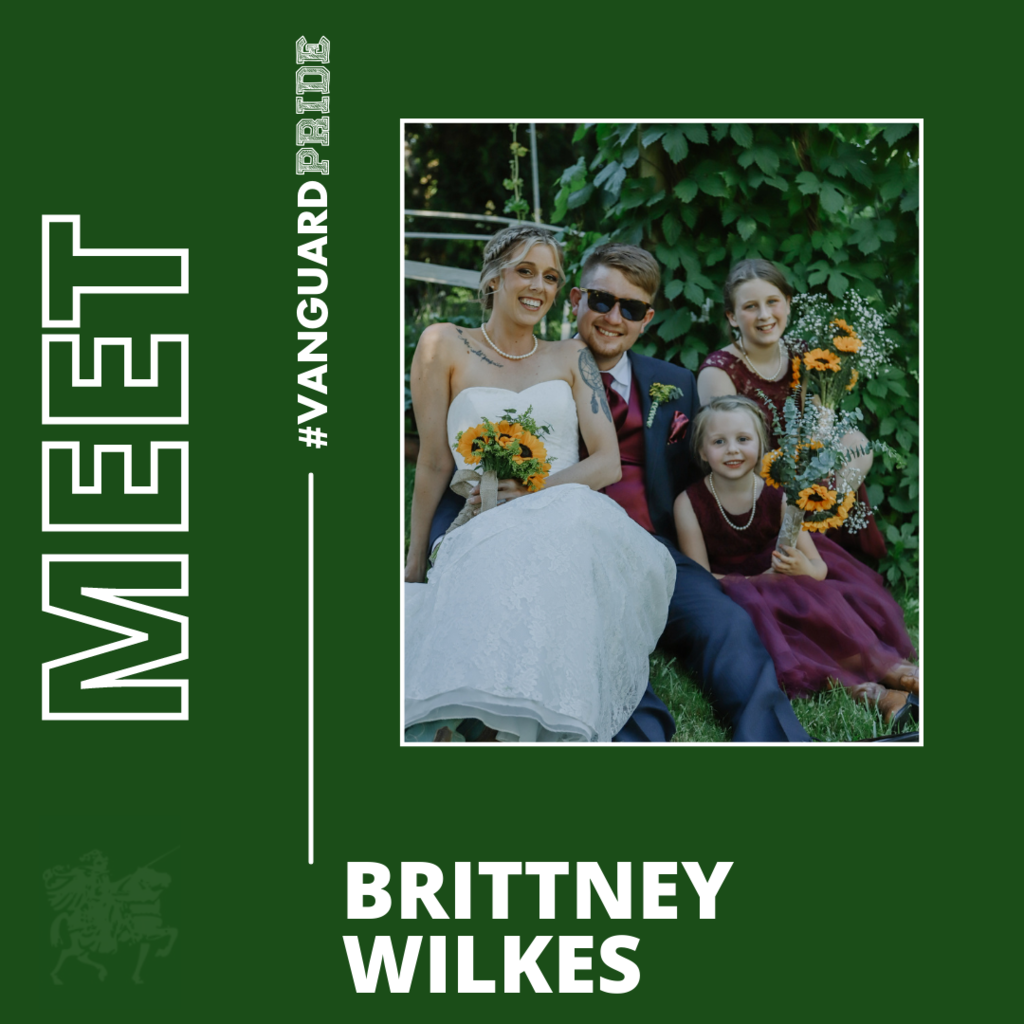 The Wisconsin Heights School District is currently seeking candidates for the following positions within the District for the 2022-2023 school year: -Administrative Assistant for Student Services/Special Education and Curriculum/Instruction/Assessment -Substitute Teachers -Substitute Educational Assistants For more information or to apply, please visit WECAN at
https://wecan.education.wisc.edu/#/
#VanguardPride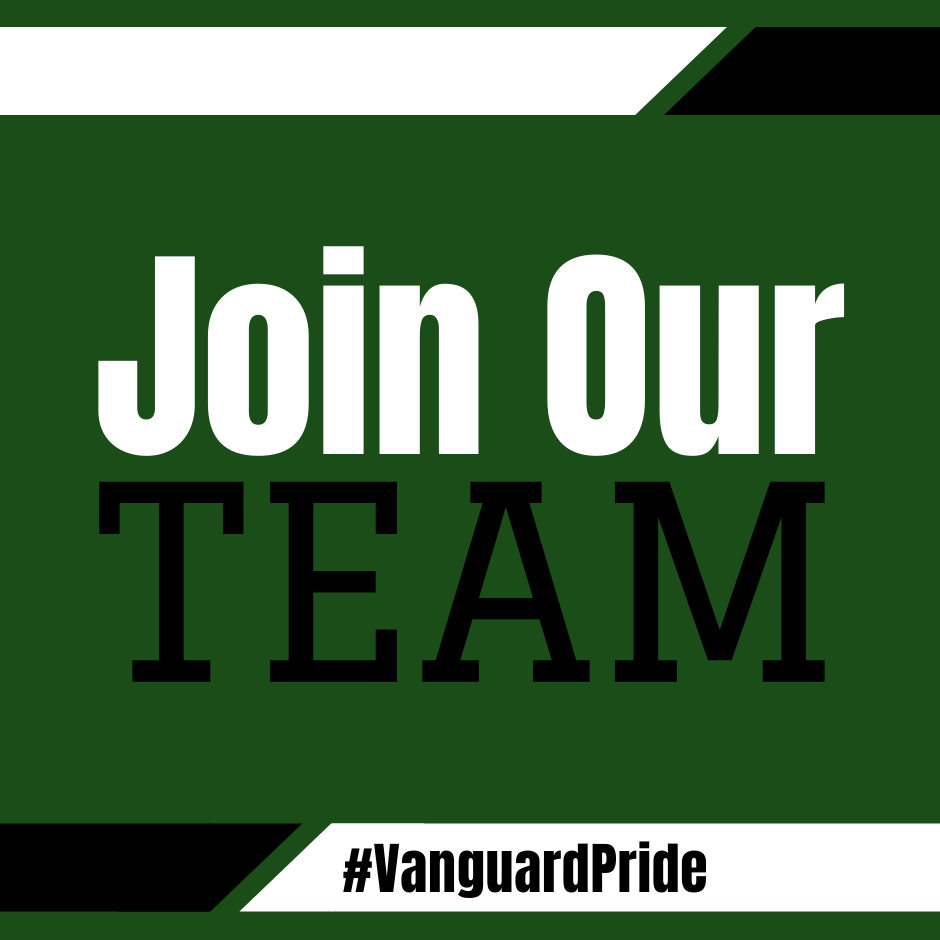 Mrs. Johnson's #VanguardPride 6th grade Science classes participated in the Marshmallow Challenge. Students needed to construct the tallest freestanding structure using only spaghetti noodles, tape, string and a large marshmallow. Students needed to use teamwork, communication and listening skills to complete the challenge. What a fun experiment!!!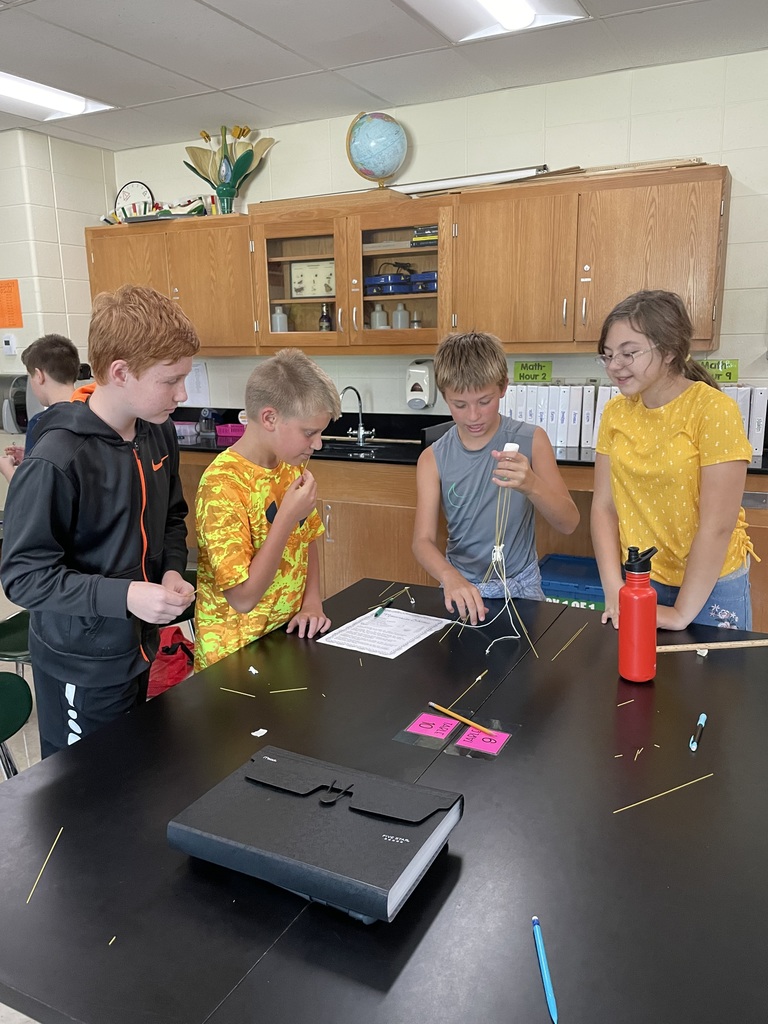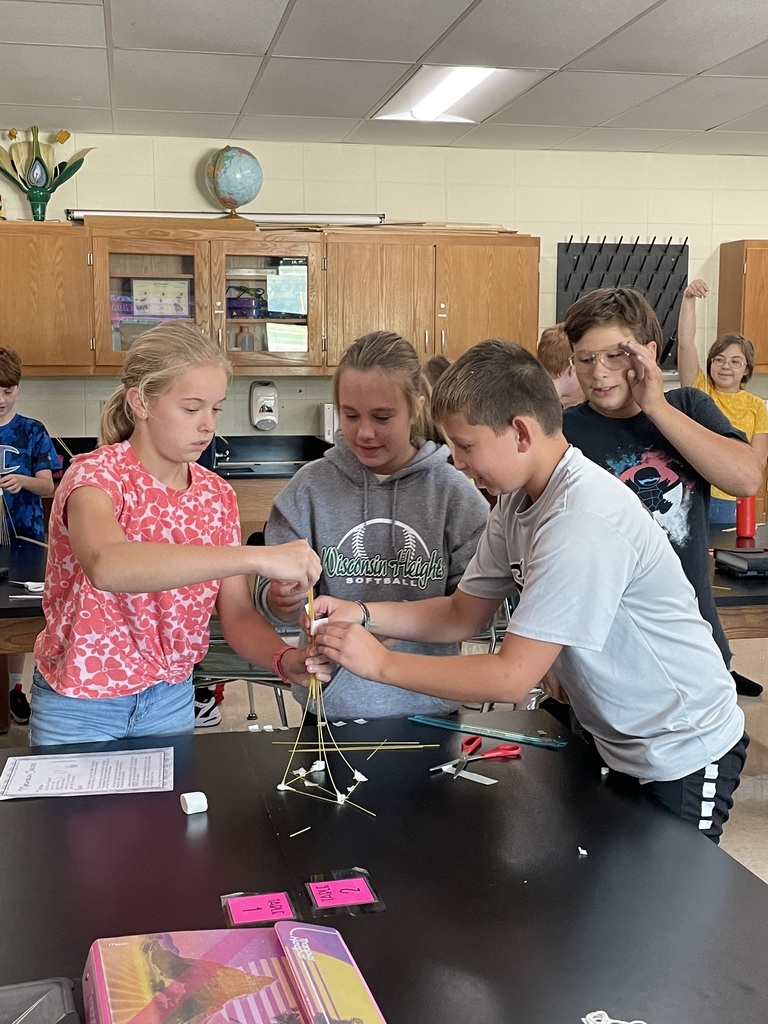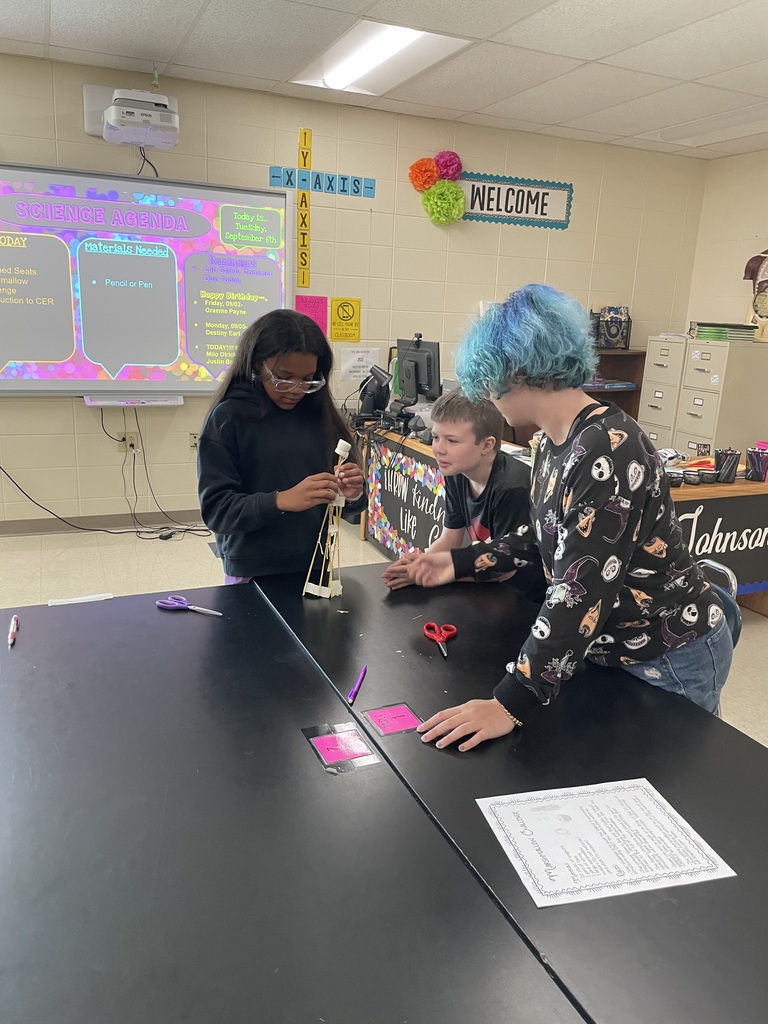 𝑪𝒖𝒑 𝑪𝒉𝒂𝒍𝒍𝒆𝒏𝒈𝒆!!! #VanguardPride 6th and 7th graders had a fun math experiment. They worked in teams to build towers out of cups using only a rubber band and string to move the cups. Pretty impressive!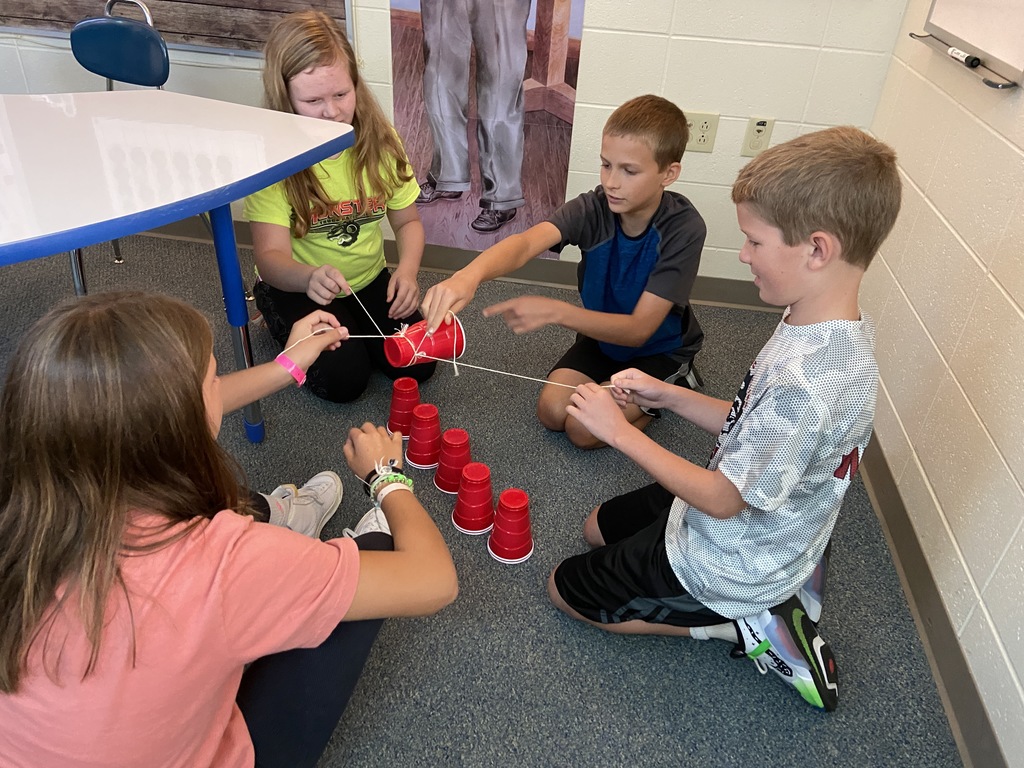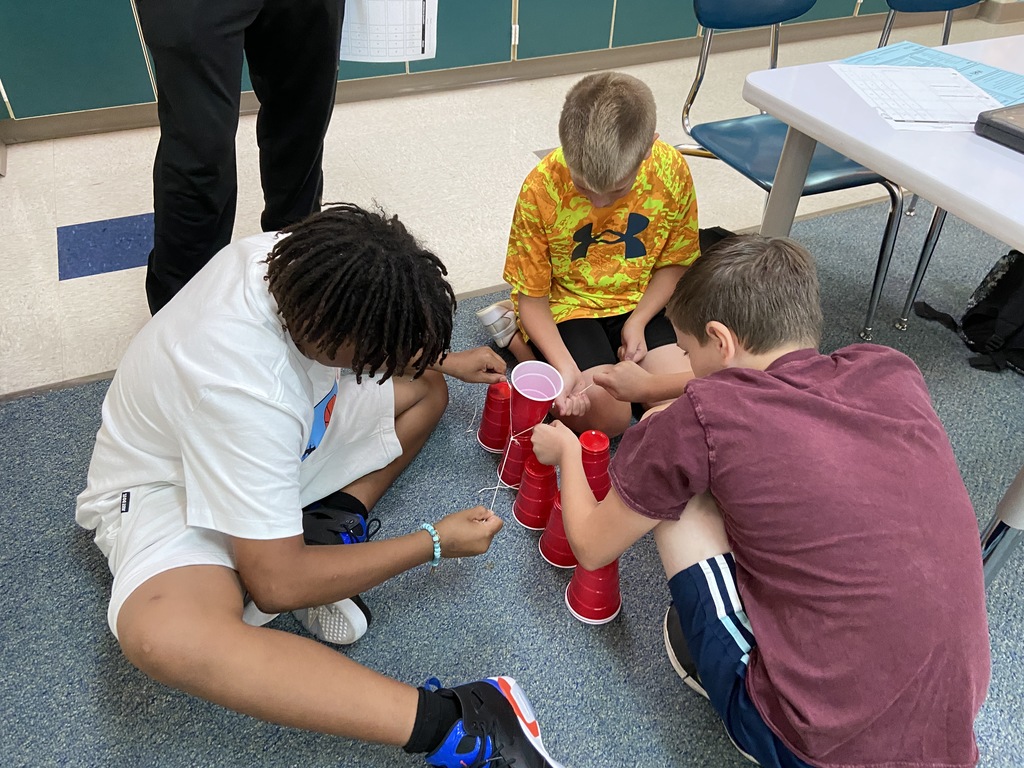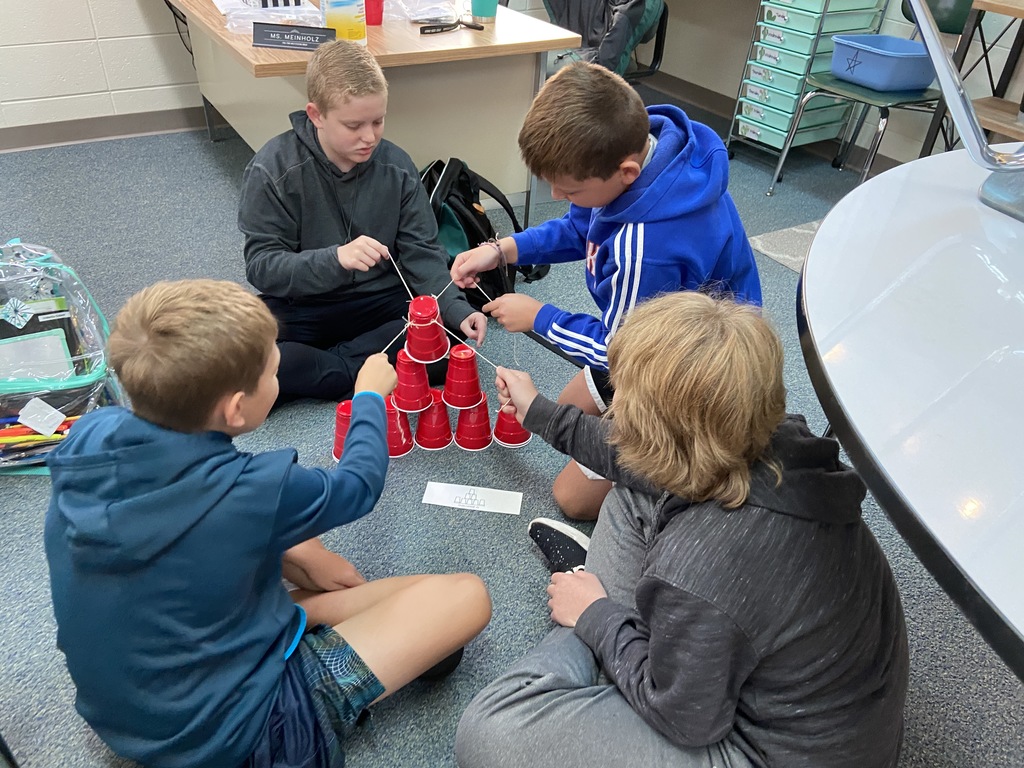 It's the most wonderful time of the year! No, it's the not the holiday yet but close enough for us! It was the first day of #VanguardPride school last week! For some, it was the first day of school - ever. For others, it was the first day at the new elementary school. Some of our students had their first day in the MS or in the HS. Firsts can bring on all sorts of feelings. Nervous, scared, happy, reflief... whatever it was, one common factor was it was exciting! We saw so many smiles and felt the excitement walking through the halls. Welcome back Vanguards!!!!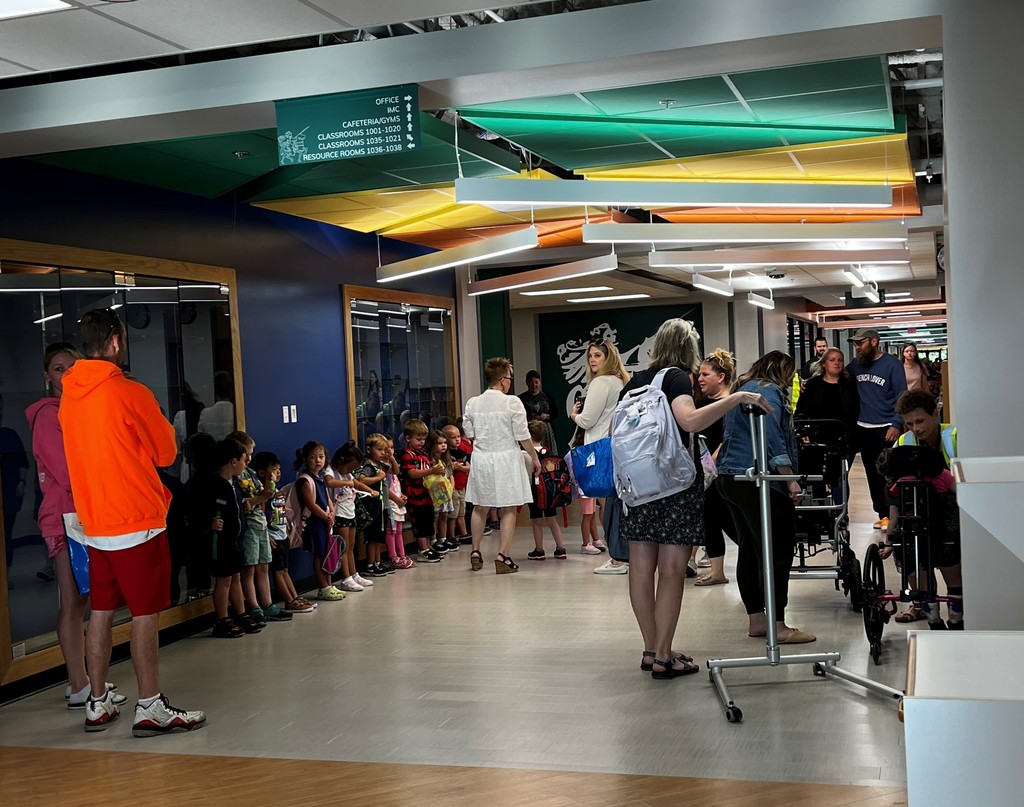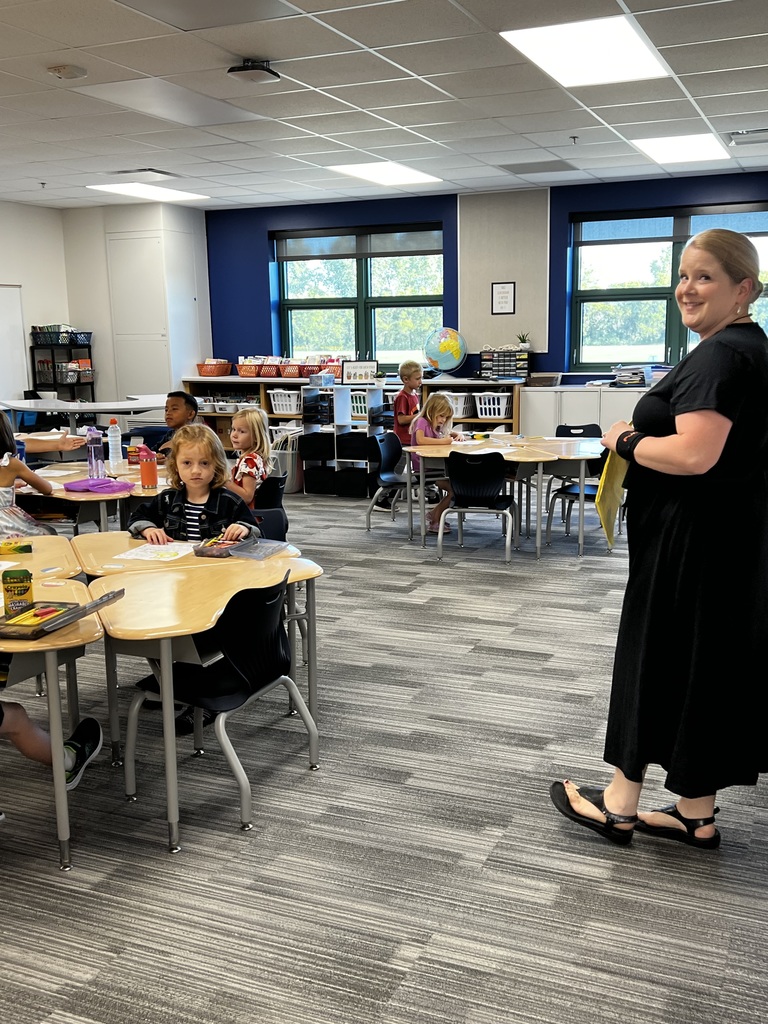 Give a big #VanguardPride welcome to our new MS/HS Physical Education Teacher, Tyler Fuchs! Tyler was born, raised, and still lives in Sauk Prairie. He graduated college at UW-Whitewater where he majored in Physical Education and minored in Health Education and Adapted Physical Education. Tyler also played rugby on their club team. Tyler spent the past 4 years teaching elementary physical education in Richland Center. He has been coaching sports for the past 10 years at the middle and high school level. He just started his 7th year as the JV Boys Soccer coach in Sauk Prairie and this winter will be his first year coaching the Girls Varsity Basketball team at Wisconsin Heights! Tyler's hobbies include coaching, hiking, being on the water, slow pitch softball, basketball, volleyball, and spending time with his friends and family. "I am excited to join the Wisconsin Heights family!" Welcome, Tyler!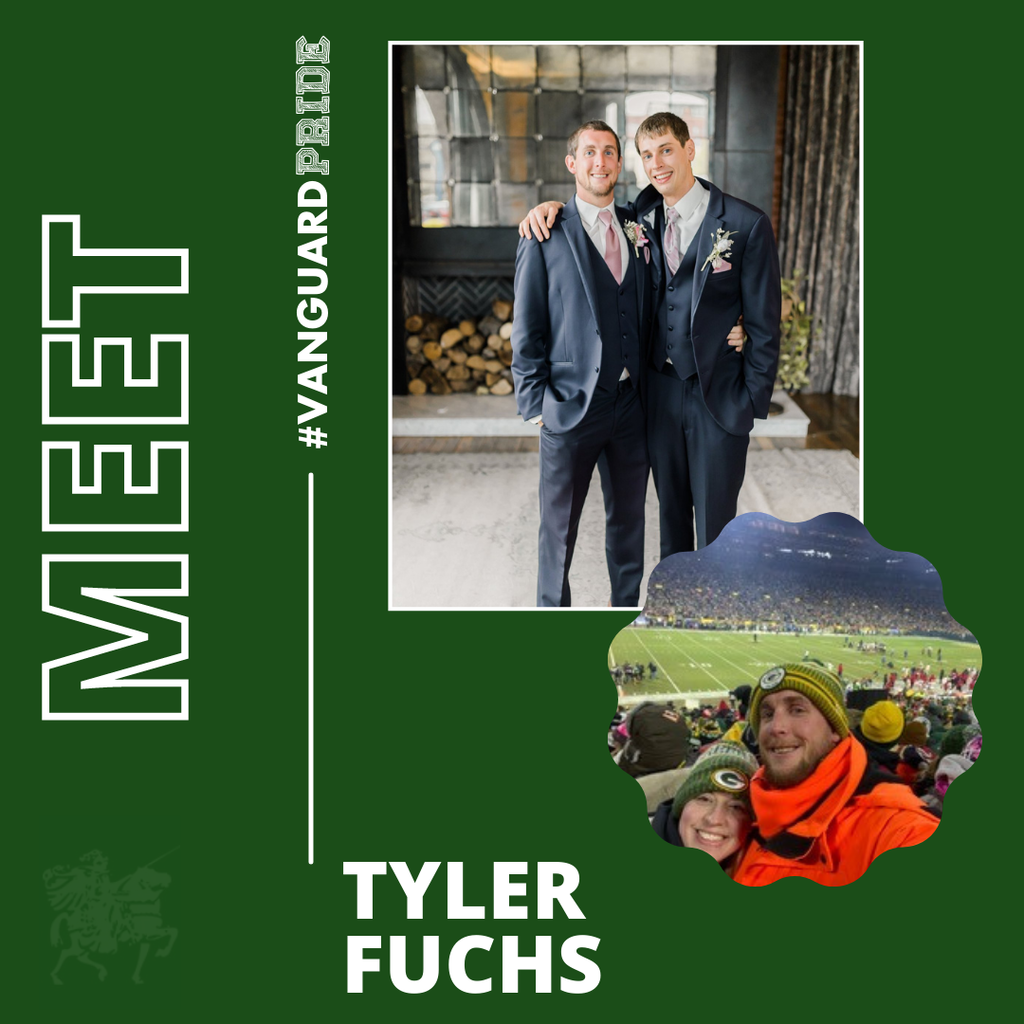 Give a big #VanguardPride welcome to our new Elementary School Counselor, Kerri Martinez Najera! Kerri grew up in Illinois and attended college at Marquette University, majoring in Communication Studies and Elementary Education. A year after graduation, she moved to Las Vegas Nevada to begin her teaching career. Kerri taught for 10 years before transitioning to a school counselor position and she just completed her sixth year. Kerri is thrilled to be back in the Midwest and part of the Wisconsin Heights community. She has a husband and three young sons. She spends her weekends doing activities as a family. She also loves to read, watch and play sports, and listen to podcasts. Welcome, Kerri!