𝘾𝙤𝙢𝙚 𝙂𝙍𝙊𝙒 𝙬𝙞𝙩𝙝 #VanguardPride Are you or someone in your family: ✔️ in college, ✔️ majoring in education, and ✔️ preparing to student teach this Fall or Spring semester? If yes, we have great news! You are eligible to apply for a GROW 3 scholarship worth $10,000!😲💚 But don't wait to apply! The deadline is August 15, 2022 at midnight! Students who are awarded a GROW 3 Scholarship agree 🤝 to apply, interview, and if offered a job, work in one of the four GROW districts -- Cambridge, Lodi, Sauk Prairie, or Wisconsin Heights -- for three years. If you are looking to live and work in rural Dane county, this may be a perfect fit for you! 🥰 Scholarship applications are available at
https://wisheights.qualtrics.com/jfe/form/SV_7TIlXZUq19tmsei
For further information, contact Liz Dostal, Grant Director, GROW, at
edostal@wisheights.k12.wi.us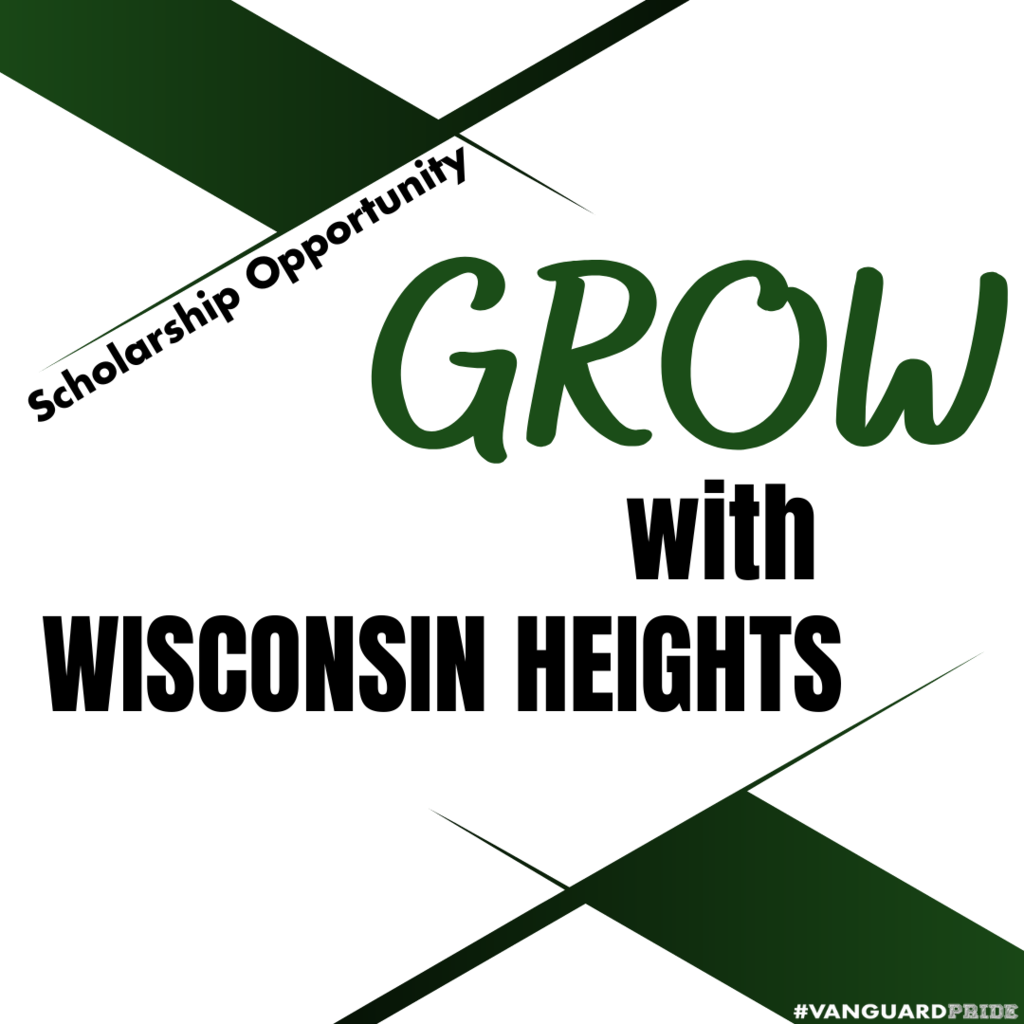 Give a big #VanguardPride welcome to our new MS/HS Assistant Principal and Athletics and Activities Director, Kindra Zuberbuehler! Kindra is a resident of the village of Mazomanie and is incredibly excited to join our Wisconsin Heights MS/HS family. She grew up in Mukwonago, WI. She attended college at UW-LaCrosse and majored in ACS Chemistry and Chemistry Education. The summer after college included college graduation, finishing student teaching, getting married to her husband, Matt, and then packing their possessions into a U-Haul trailer and moving to Durham, North Carolina. There they adopted two fluffy cats, Jasmine & Rajah. 🐈 Kindra, Matt, and their two furry felines spent three wonderful years in North Carolina. However, Wisconsin is home, so in 2016 they made the journey back for good. She joined the staff at Sauk Prairie High School teaching chemistry and coaching varsity softball. Five years ago, they bought their home in Mazomanie and adopted two puppies🐕- Daisy & Bandit (yes, they still have the cats). During that time, she earned her masters in Educational Leadership along with her Principal license and Director of Instruction license. This past March, they welcomed their first baby, Zoya, into the world and are absolutely smitten with her. Outside of school she enjoys camping & hiking, being on the water, slowpitch softball, crafting, and spending time with her daughter & husband. Kindra started on July 25th. Stop by and introduce yourself!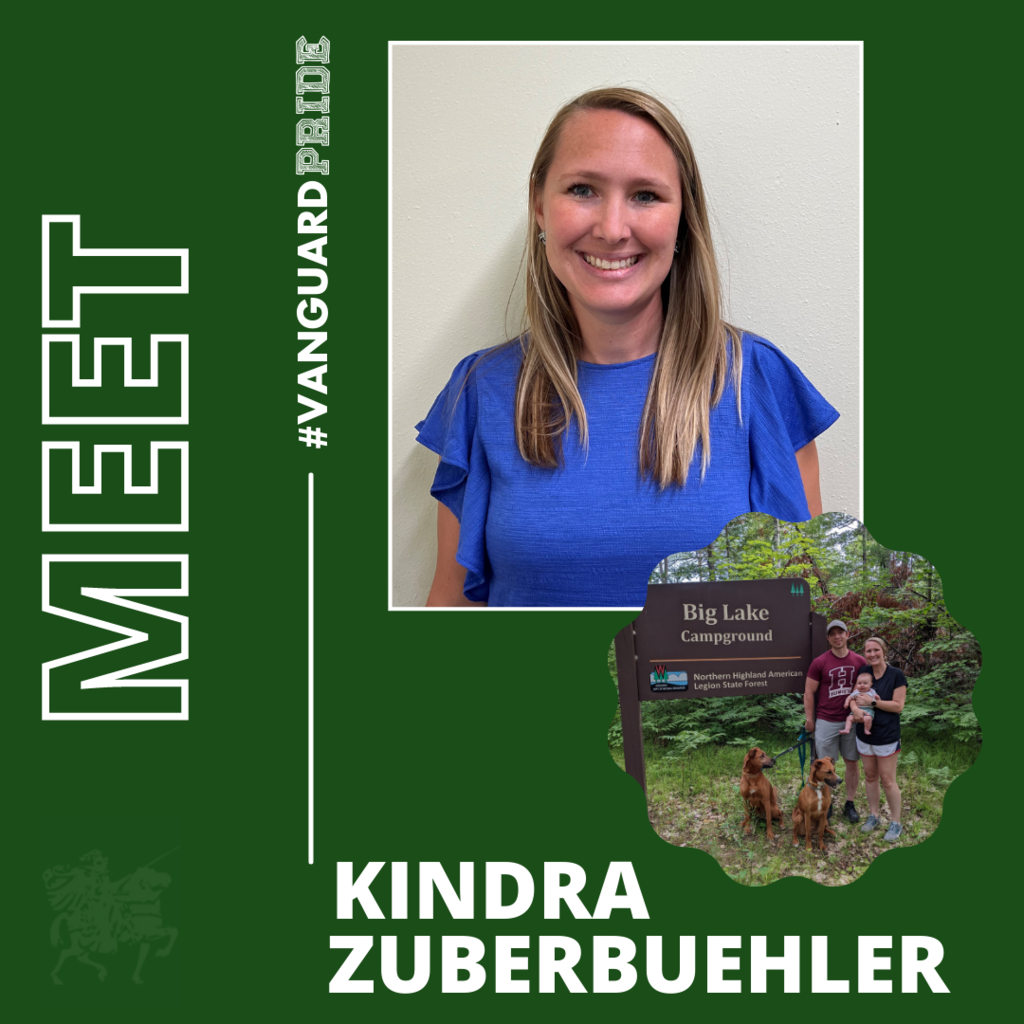 𝑾𝒊𝒔𝒄𝒐𝒏𝒔𝒊𝒏 𝑯𝒆𝒊𝒈𝒉𝒕𝒔 𝒊𝒔 𝒐𝒏𝒆 𝒐𝒇 𝒇𝒊𝒗𝒆 𝒔𝒄𝒉𝒐𝒐𝒍 𝒅𝒊𝒔𝒕𝒓𝒊𝒄𝒕𝒔 𝒓𝒆𝒄𝒆𝒊𝒗𝒊𝒏𝒈 𝒇𝒖𝒏𝒅𝒔 𝒕𝒐 𝒉𝒆𝒍𝒑 𝒘𝒊𝒕𝒉 𝒃𝒆𝒉𝒂𝒗𝒊𝒐𝒓𝒂𝒍 𝒉𝒆𝒂𝒍𝒕𝒉 𝒏𝒆𝒆𝒅𝒔 Dane County will provide five local school districts $265,554 in funding to help meet the increasing behavioral health needs of K-12 kids, The funds will help schools add staff and resources to support the work of teachers, young people, and their families. One of these awards is to the #VanguardPride Wisconsin Heights School District in the amount of $20,137.60 for starting a telehealth service using DotCom therapy. Read the full press release here:
https://countyofdane.com/PressDetail/11131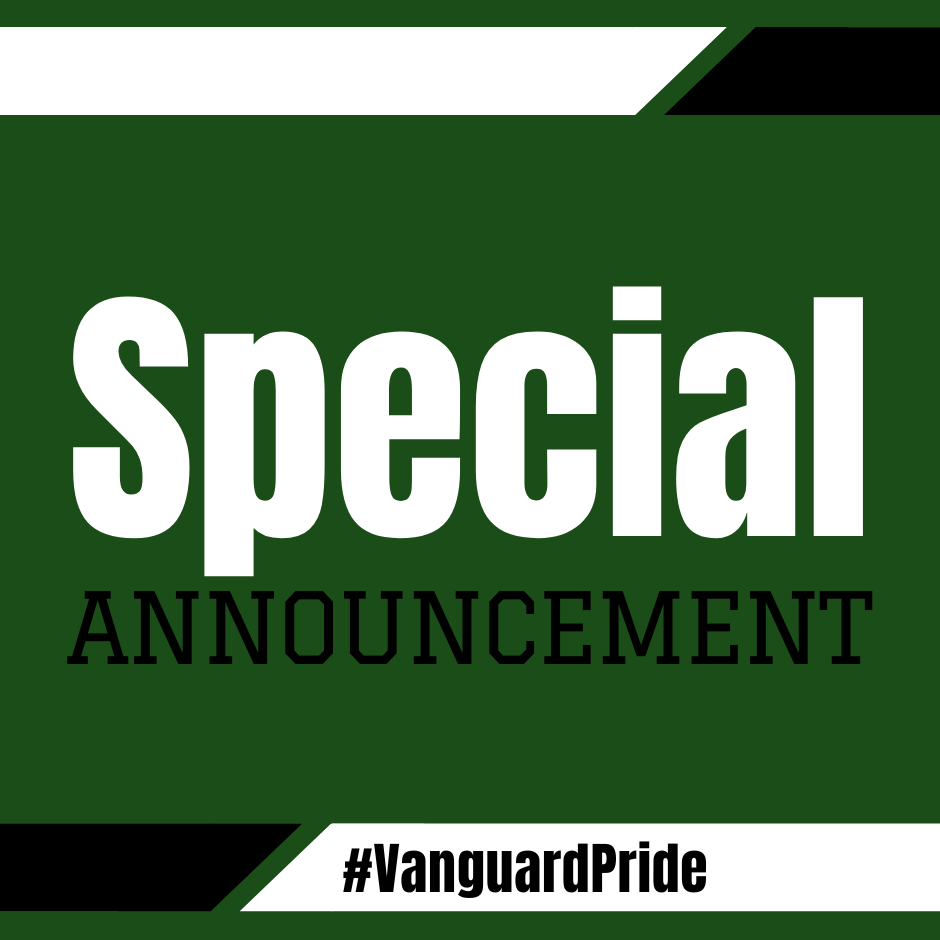 Can you believe there are 29 days to the start of school? Summer goes by so fast but it's time to start thinking 🤔 about the 2022-2023 school year! One question on many minds is "what times does school start this year?" #VanguardPride 💚 school times are as follows: *Elementary: 7:50 am - 2:50 PM *MS/HS: 8:20 am - 3:30 PM Please contact your child's school if you have questions on District sponsored transportation.

The Wisconsin Heights School District will be running the annual online student registration starting Wednesday, August 3rd at 7:00 a.m. through Monday, August 30th at 4:00 p.m. Parents will log into their Skyward Family Access account to complete the enrollment process for each child. Each child must have yearly enrollment forms on file including Student Enrollment form, Health form, Unexpected School Closing (PK-8th grade) form, Digital Survey information form, and Computer Usage/District Data permission form. Any families who need assistance with the online registration process may contact me at 608-767-2586 ext. 3005 or by email (
tshaffer@wisheights.k12.wi.us
) when the online registration portal opens. Lifetouch pictures – Student pictures will be taken during Open House which will be on Thursday, August 25th from 2:00 p.m. – 6:00 p.m. More information will be sent out to families later in August.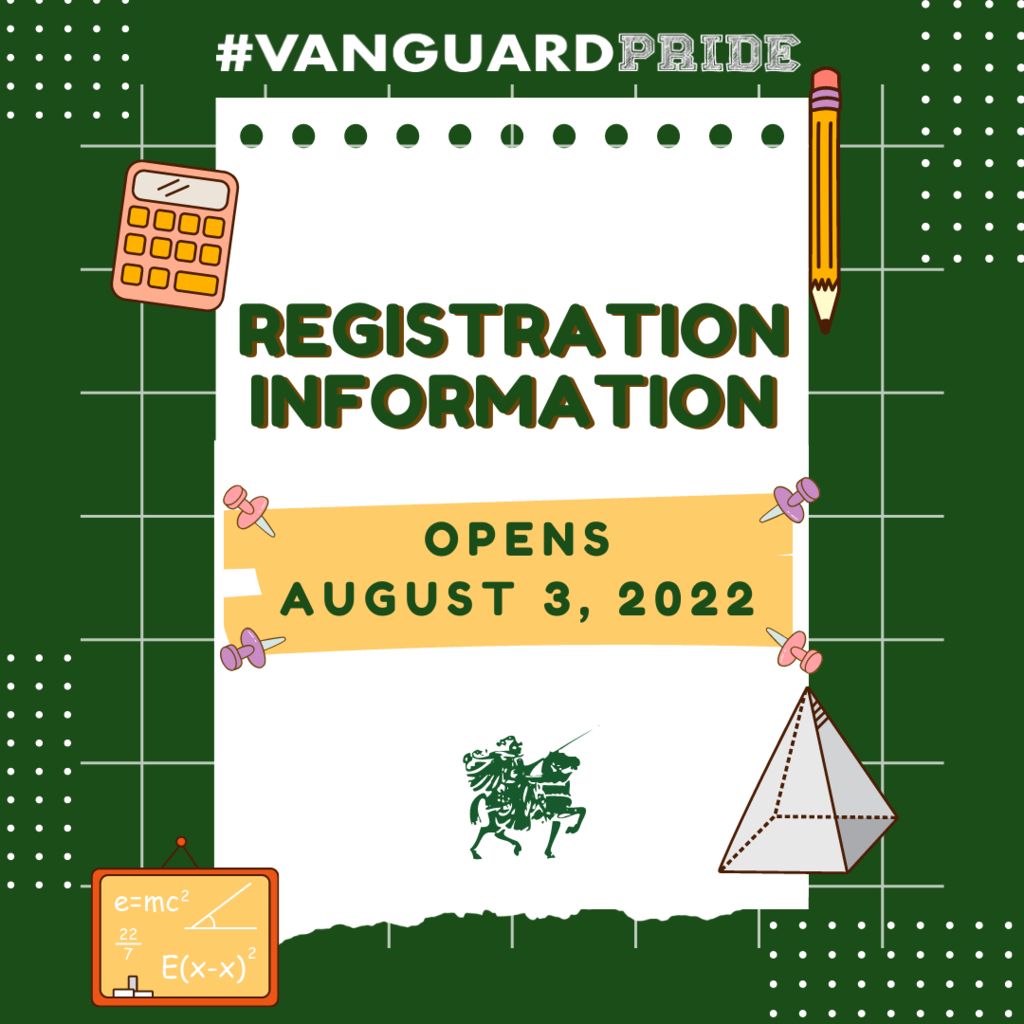 July is over? How is that even possible? The elementary parking lot changes are occurring, playground equipment is installed, teachers are packed, new furniture is arriving, and classrooms are getting completed! So many things are getting finalized so the month of August can be spent on the final touches and moving in. It's hard to contain our #VanguardPride!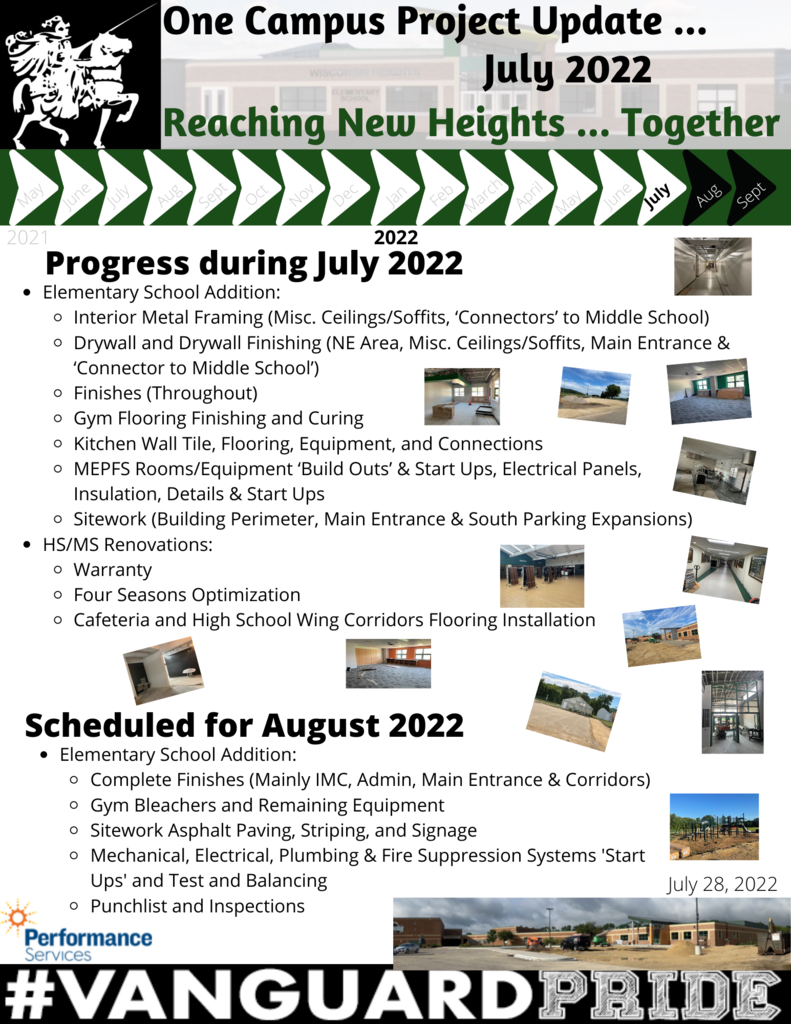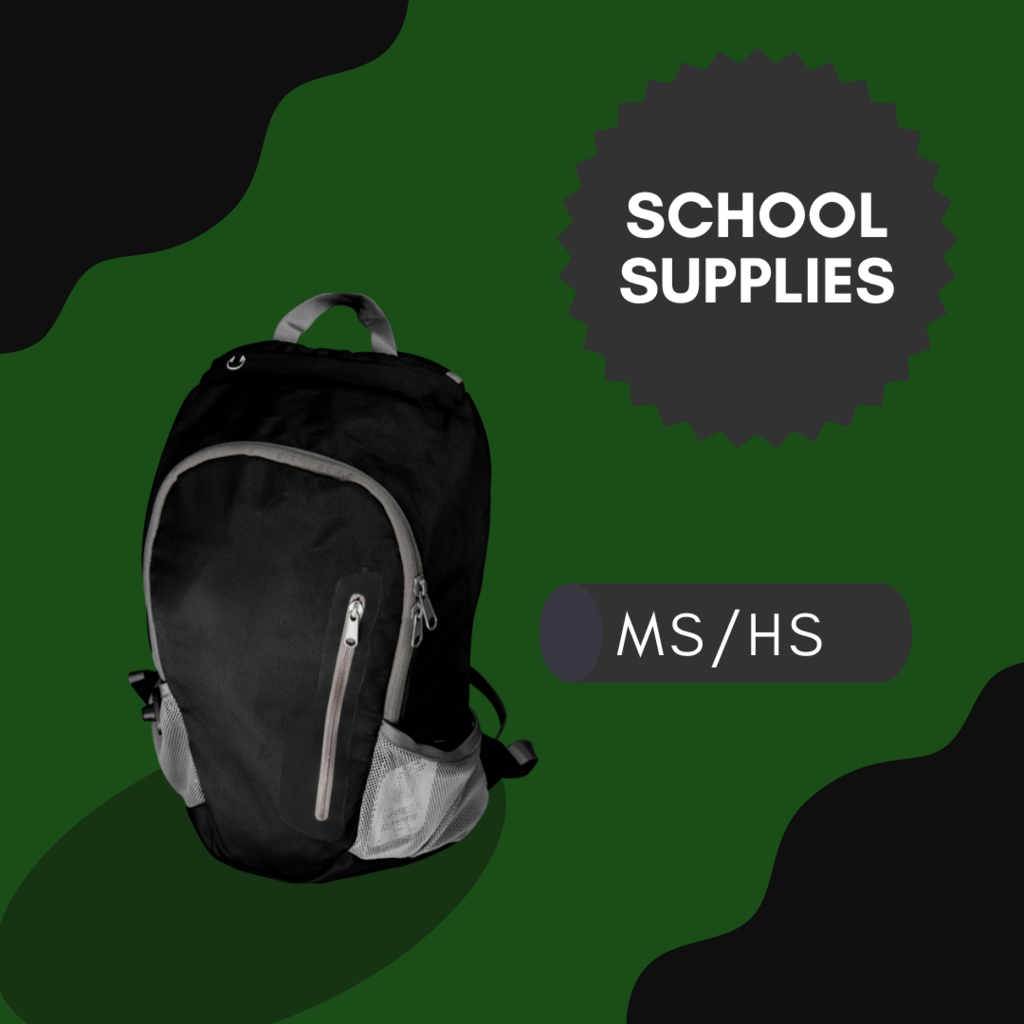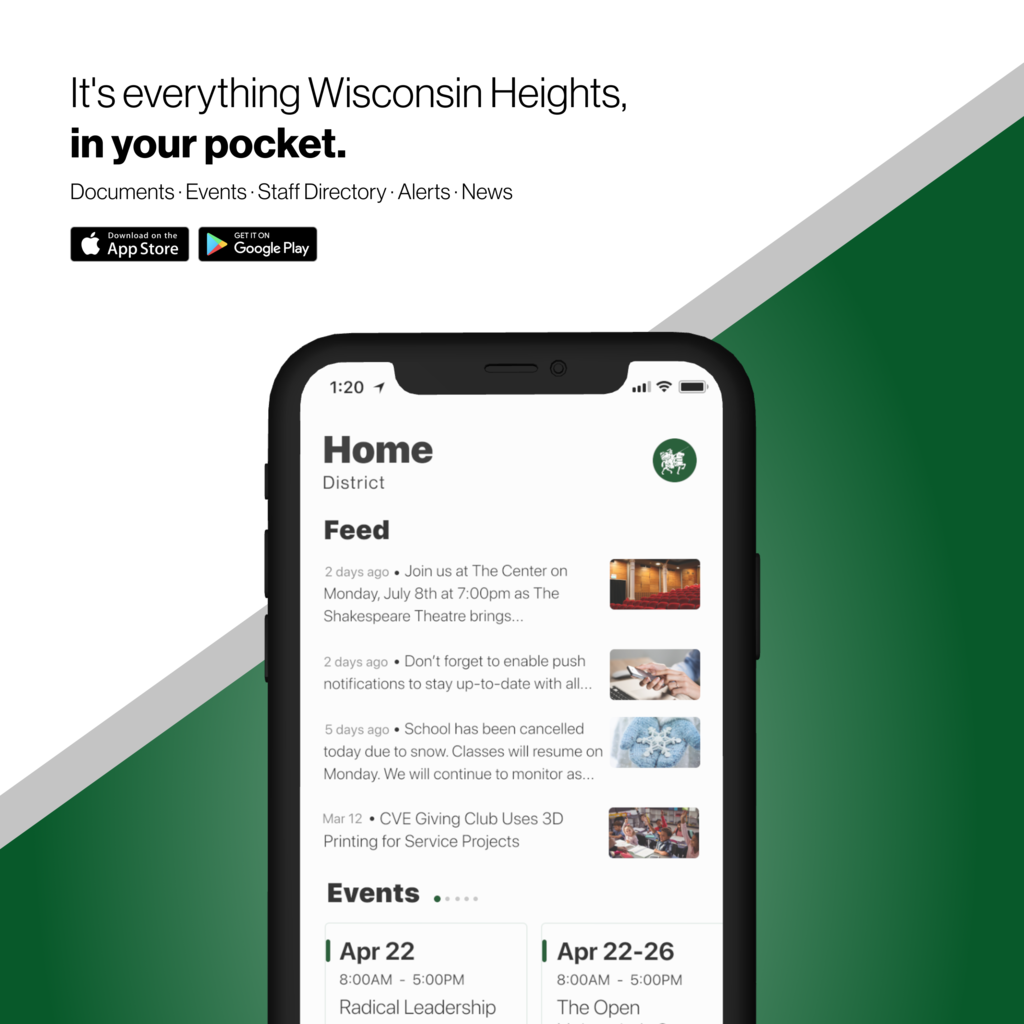 Waterballoon piñata's were a "hit" on the last day of #VanguardPride summer school!💚
📢 Help our students learn to read - become a reading tutor! 📢 Make a difference in your community and join our team as Reading Corps Tutor. Wisconsin Heights Elementary is looking for tutors to help students who need extra help with reading. Reading Tutors meet one-on-one with students in kindergarten through third grade to help them become better readers. With training and on-site coaching, we'll prepare you to help kids succeed. This is an AmeriCorps member position with Reading Corps. Together, we're on a mission to help more kids become strong readers because kids who read have the power to succeed! Perks as A Tutor -Paycheck every two weeks -Up to an additional $4,500 for college tuition or student loans. (Tutors 55 and older may gift the award to their child, grandchild, stepchild, or foster child.) -Free individual health insurance (for tutors serving 35 hours a week). -Child care assistance (based on family size and income). -Federal student loan forbearance and interest repayment. -Predictable schedule – daytime hours with no evenings or weekends. -Time off over most school release days and summer. Contact Scott Moore, Elementary Principal at
smoore@wisheights.k12.wi.us
or 608-767-2251 for more information! #VanguardPride | #TutorOurKids | #PutYourPassionInAction | #ReadingCorpsWorks

Students in #VanguardPride 4K Adventures summer class decorated pots before planting seeds 🌱! It was fun and messy😄!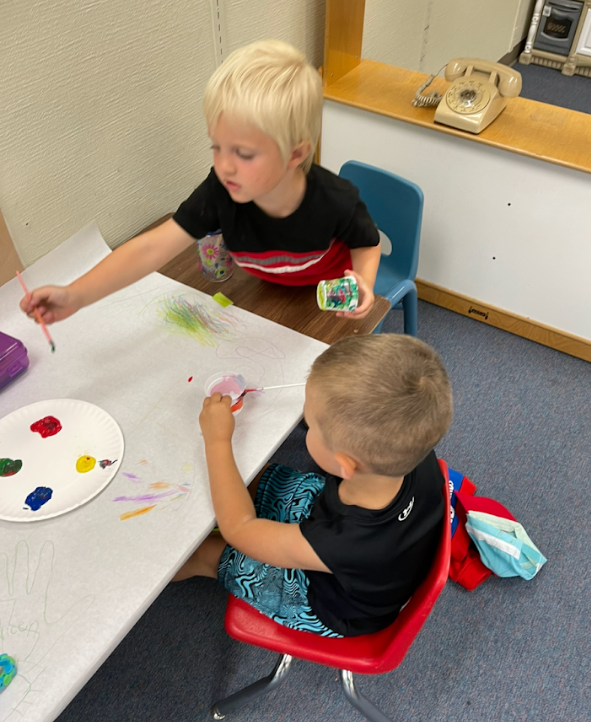 Last week some of our wonderful staff members started👩‍🔧 👨‍🔧 assembling items for our Little Explorers area. Stay tuned to see the final products set up in the #VanguardPride courtyard.💚💚💚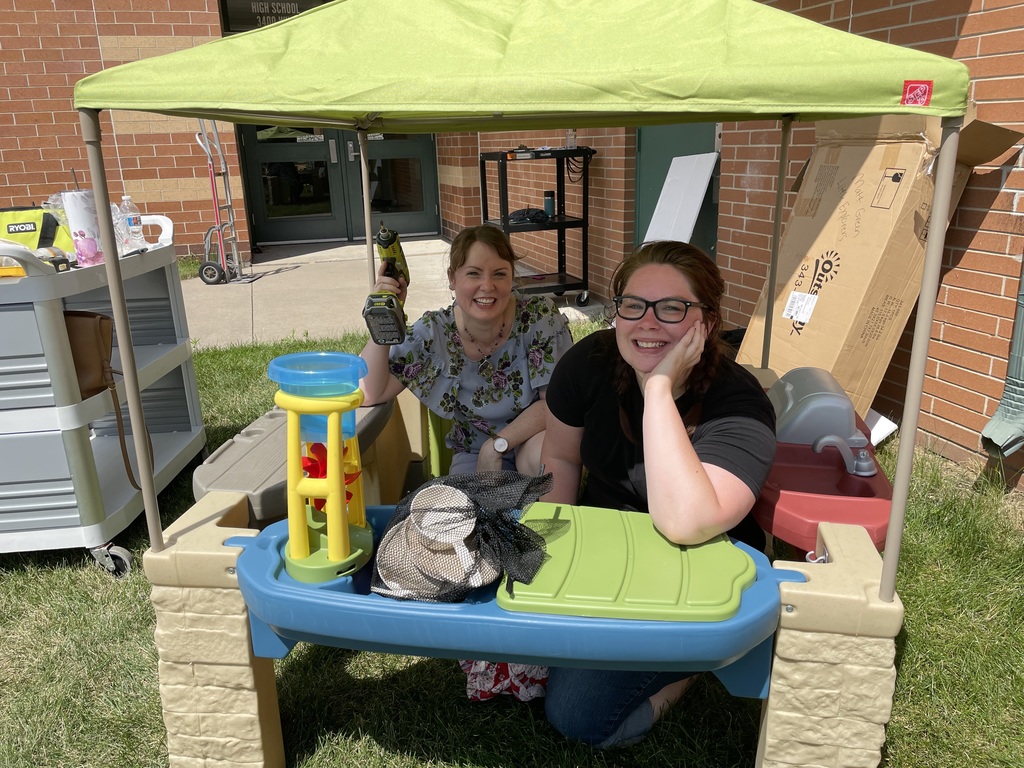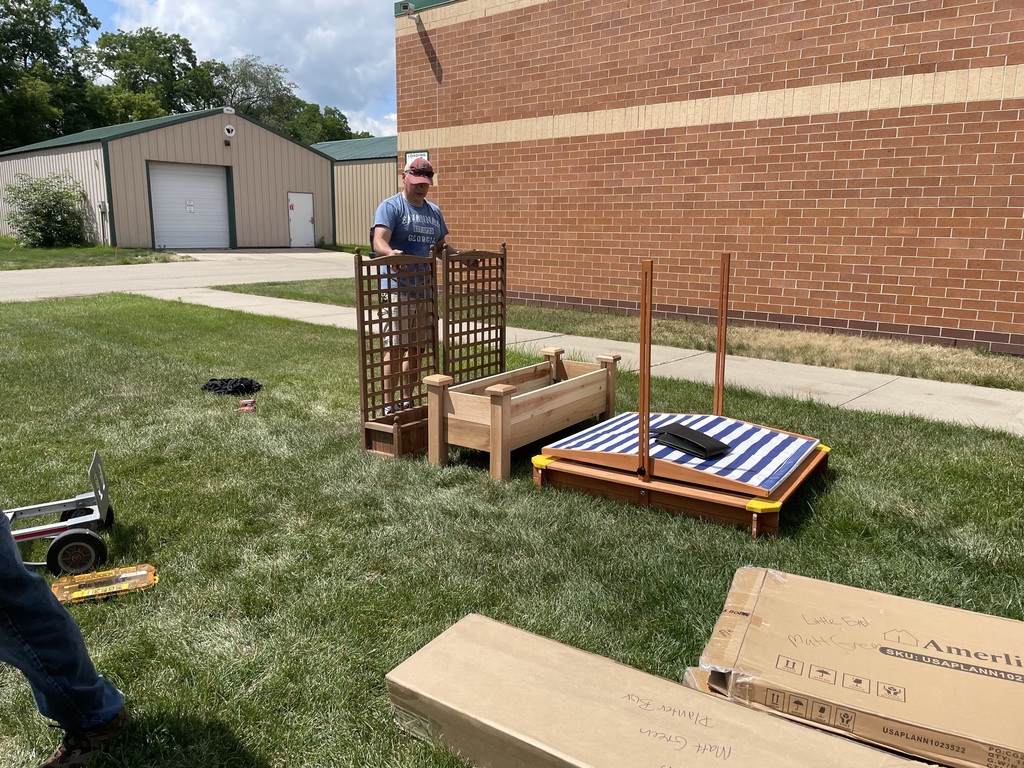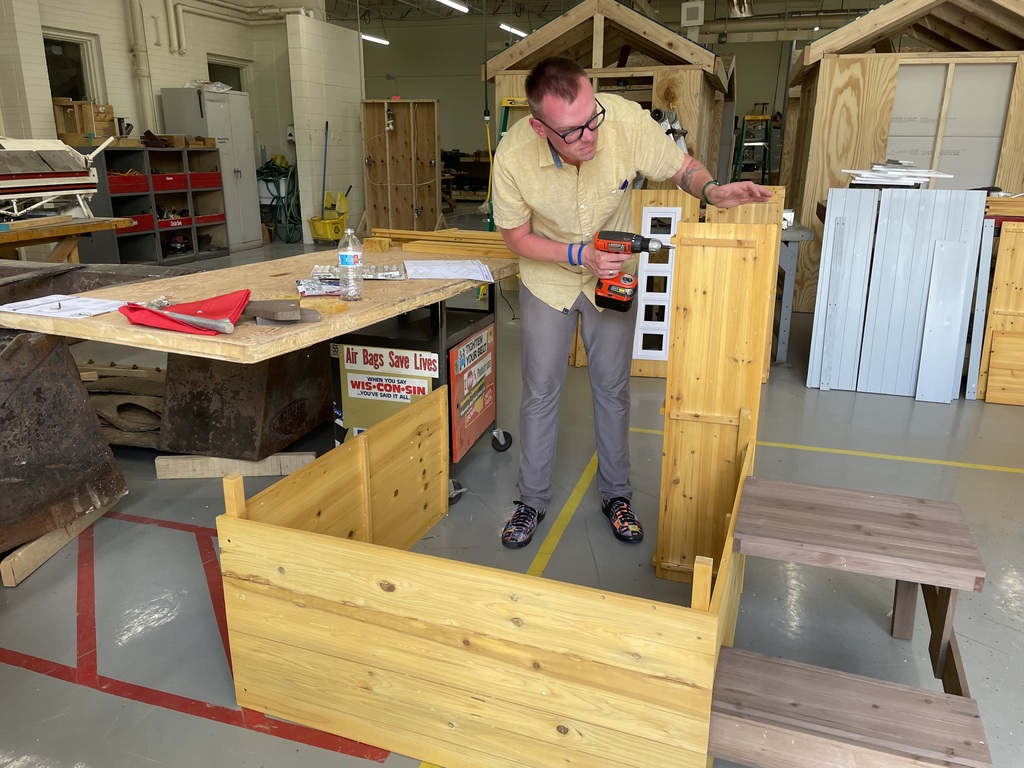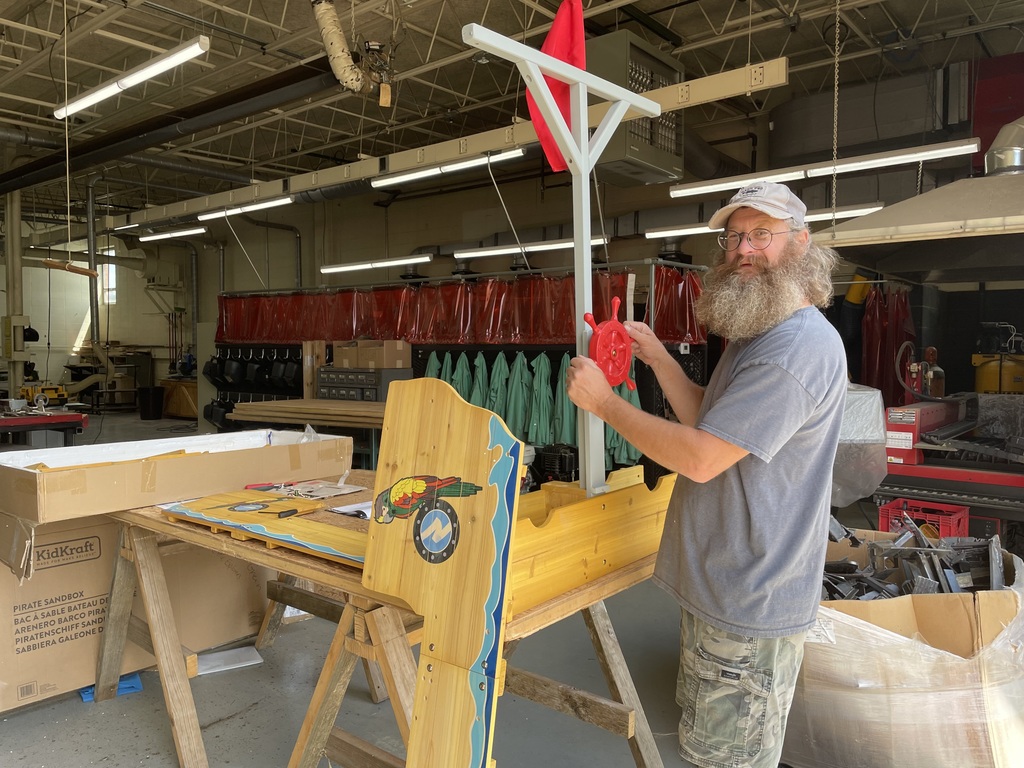 If you've been past the #VanguardPride campus lately, you've seen more activities happening outside. 💚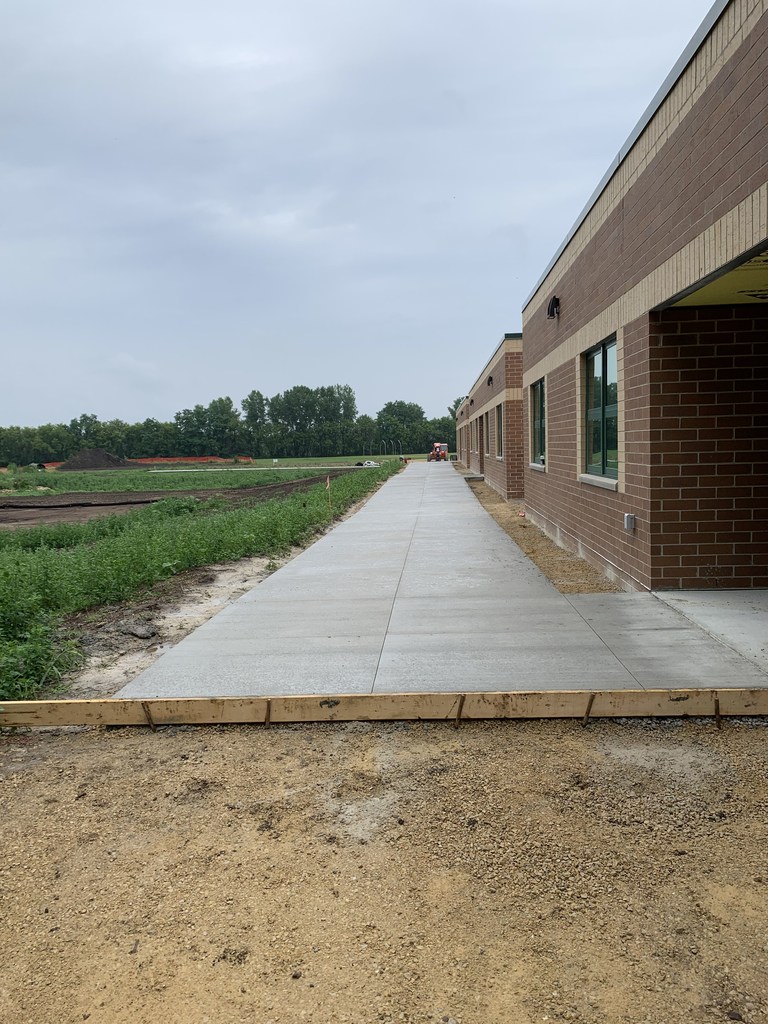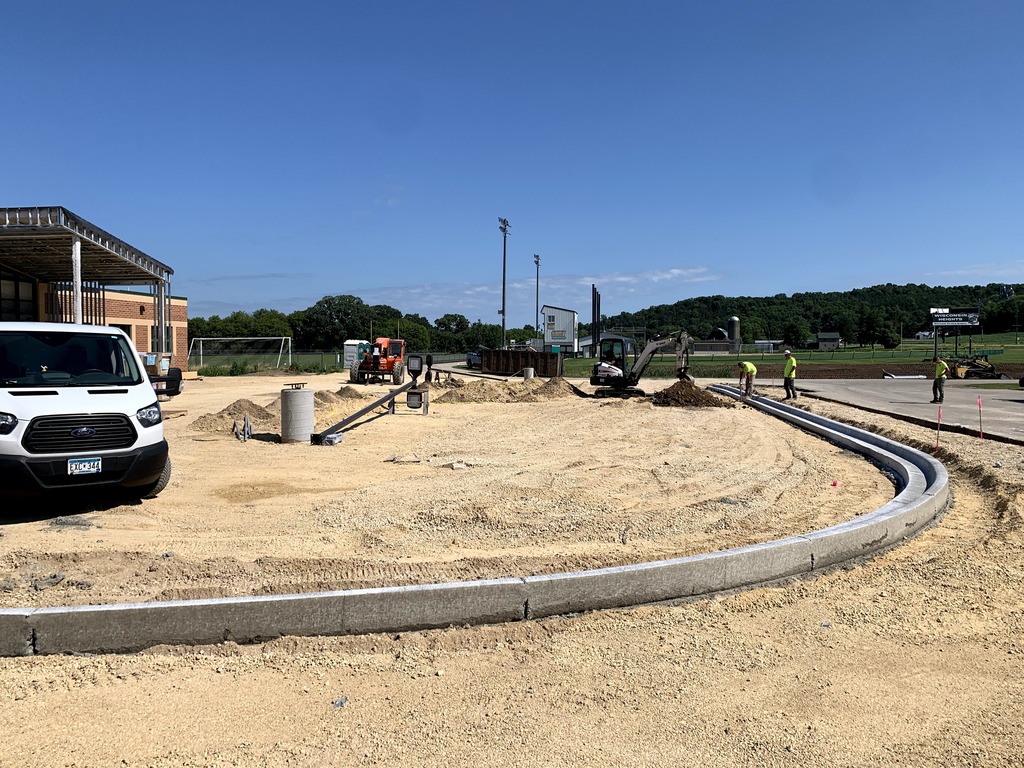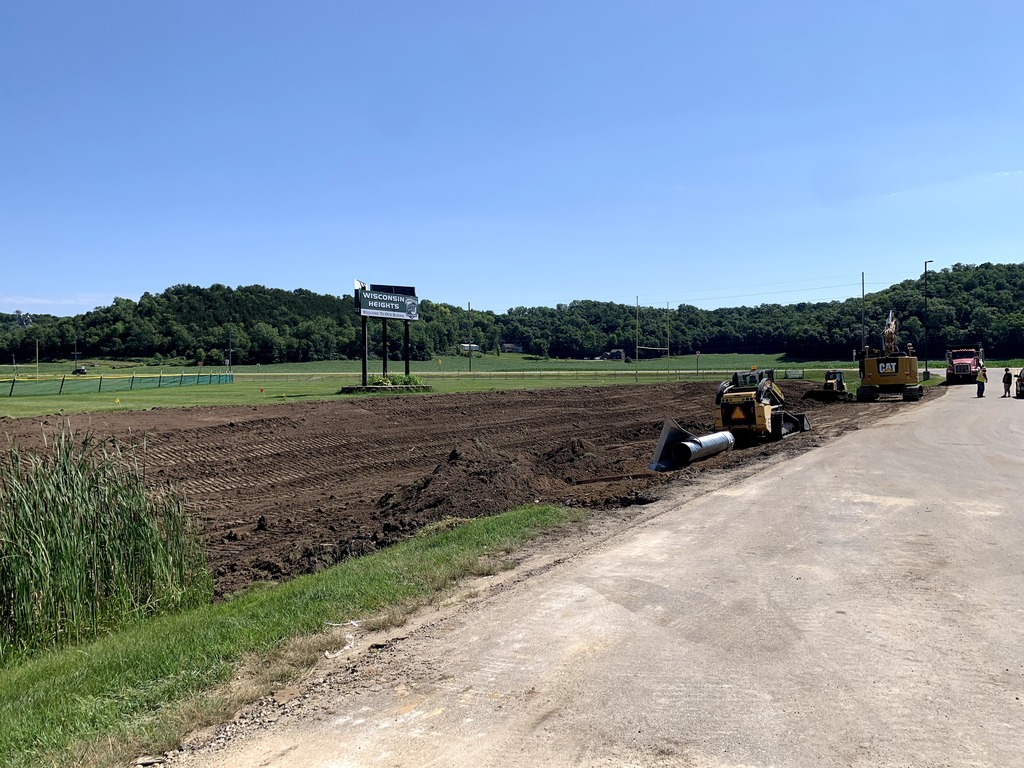 Lost and Found There were a few items left behind at Black Earth Elementary from summer school. The pictures below show the items. To claim, contact the Black Earth Elementary school at 608-767-2251. Items will be held until August 1st. Anything remaining will be donated. #VanguardPride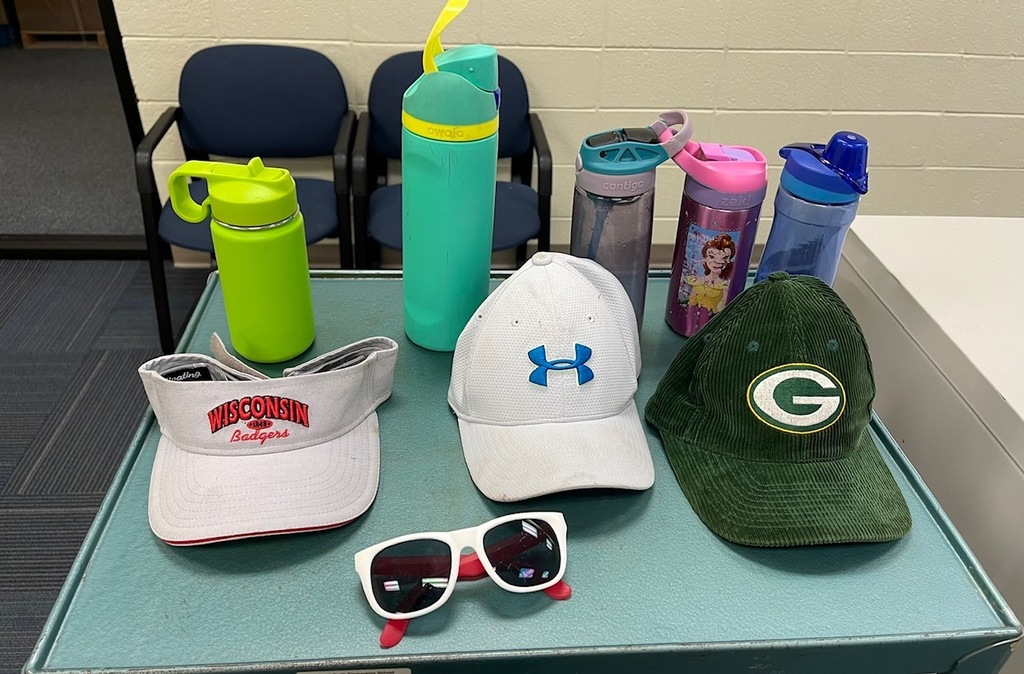 The Wisconsin Heights School District is currently seeking candidates for the following positions within the District for the 2022-2023 school year: -Elementary Cook (2.5 hrs/day) -Elementary Cook (3.5 hrs/day or can be combined with Special Education Assistant for a full-time position*) -Special Education Assistant / Food Service* -Special Education Assistant -Elementary Mental Health/Student Support Specialist (one year assignment) -MS/HS Physical Education Teacher and In-House Substitute (one year assignment) -High School Head Cross Country Coach -Assistant High School Football Coach For more information or to apply, please visit WECAN at
https://wecan.education.wisc.edu/#/
#VanguardPride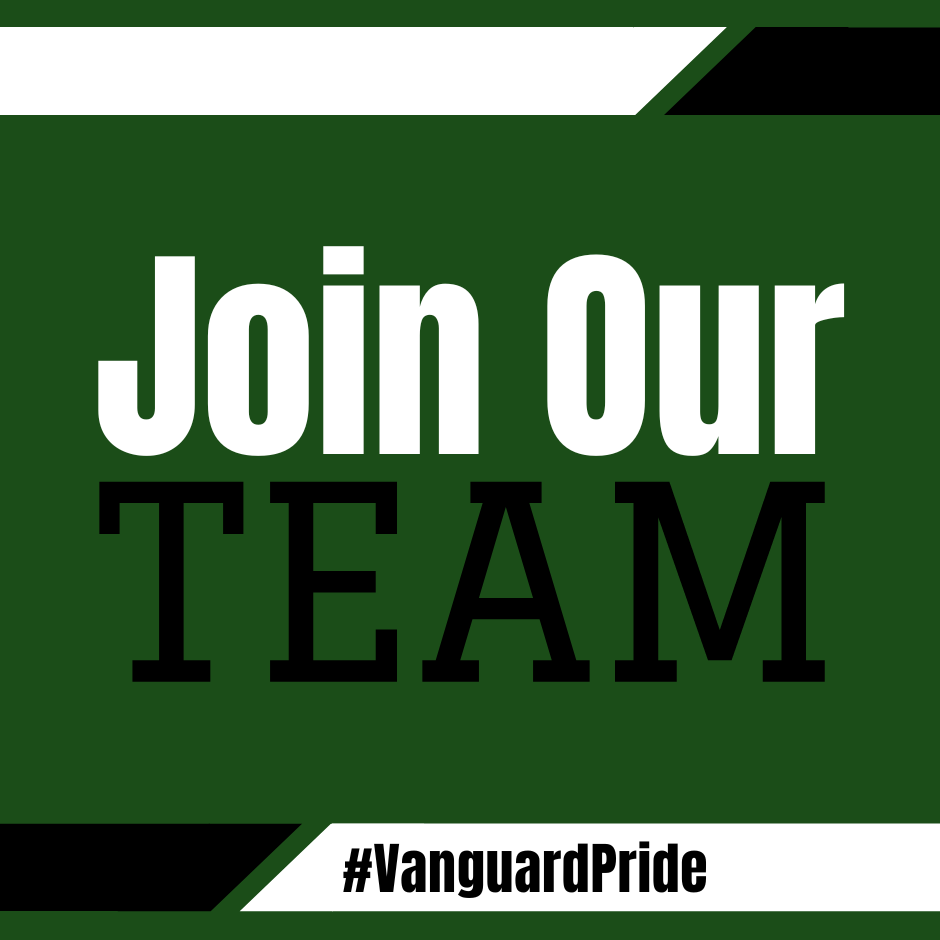 Who doesn't love playing board games with friends?! 🧩 Students are enjoying playing games and putting puzzles together during #VanguardPride summer school class 'Games are Great'!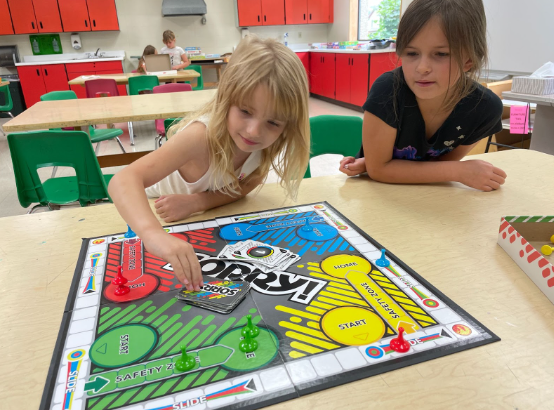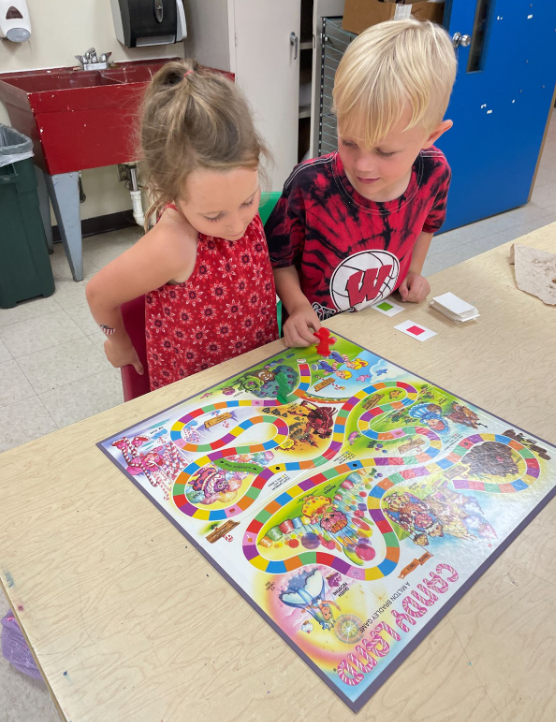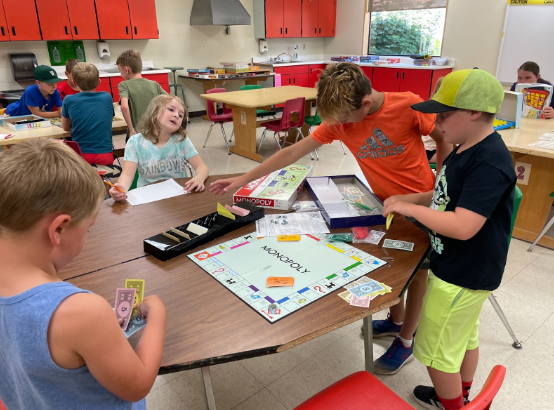 Anything can be used to make art 🎨! Students used recycled materials and craft materials to make some very interesting #VanguardPride masterpieces!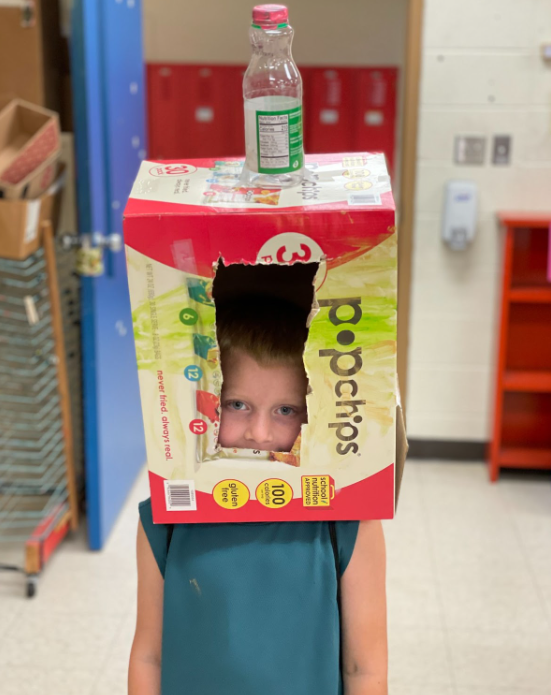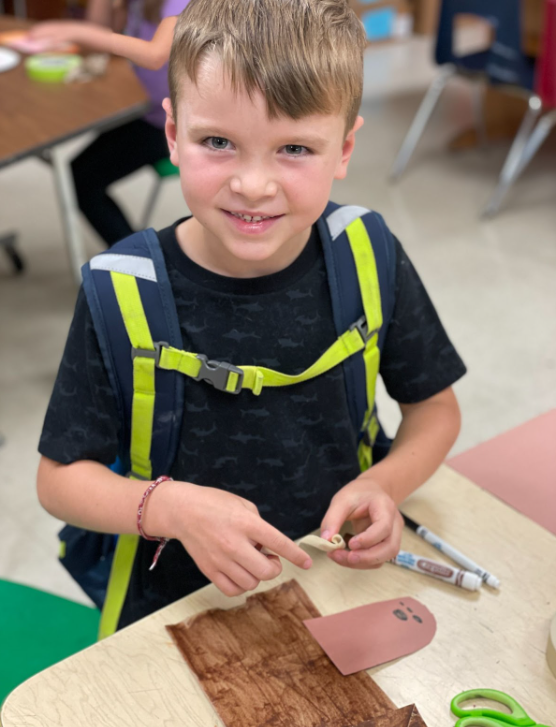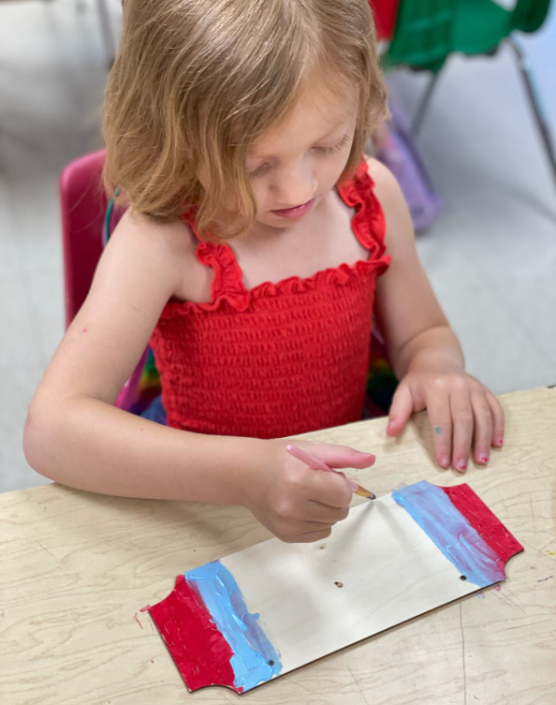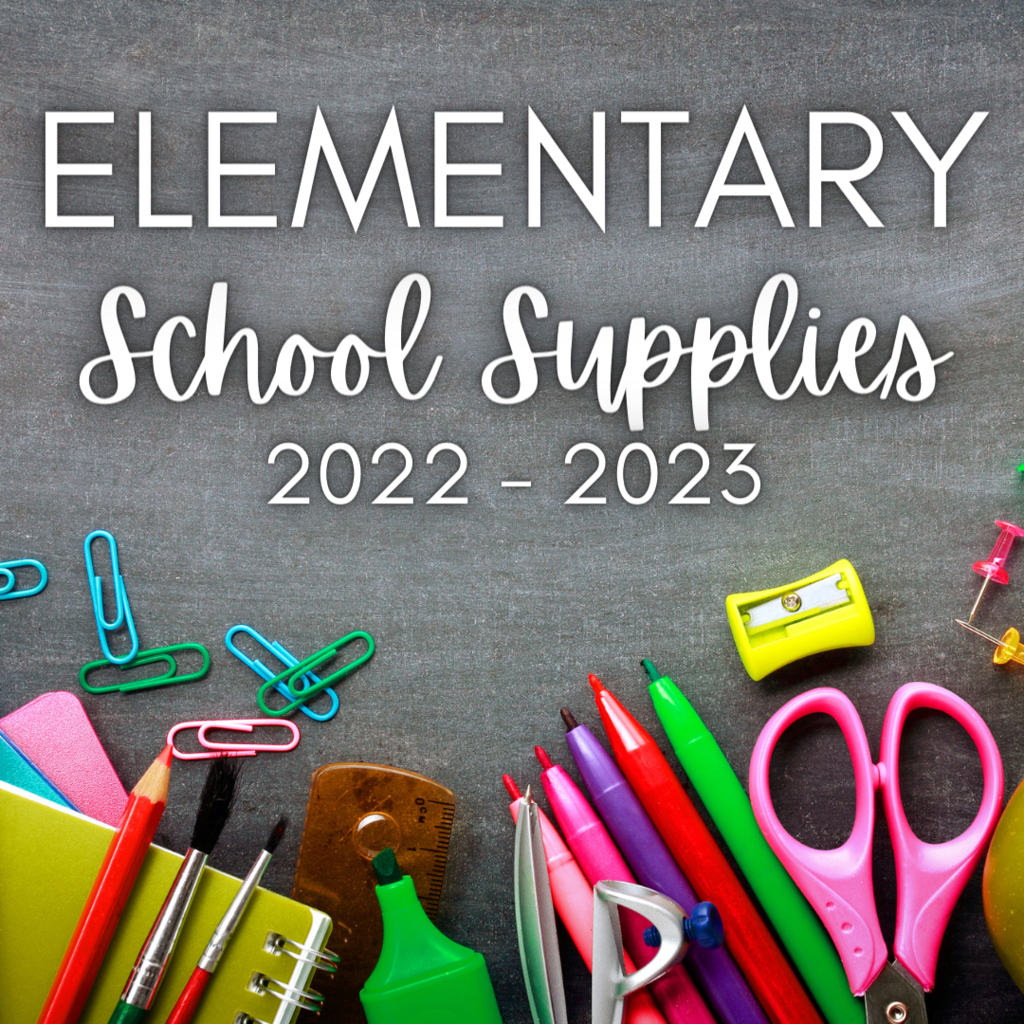 We had some summer school🔎#VanguardPride detectives at work! Students worked together to solve mysteries by analyzing fingerprints, matching shoe impressions, looking at evidence, and examining handwriting!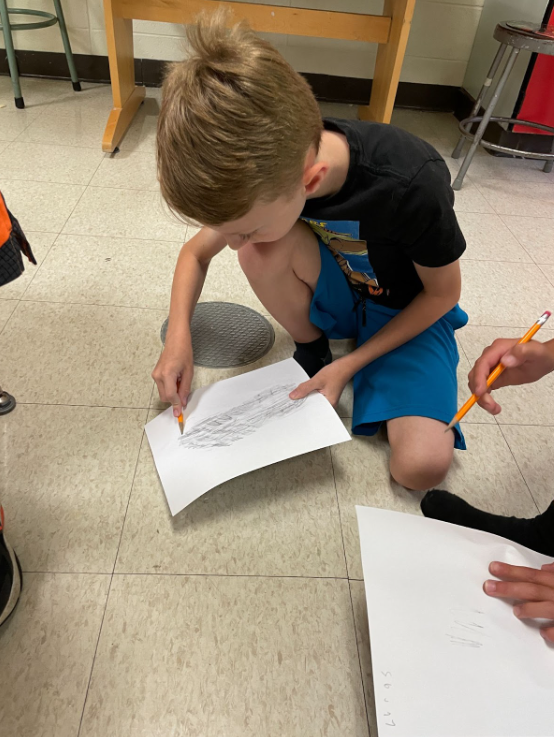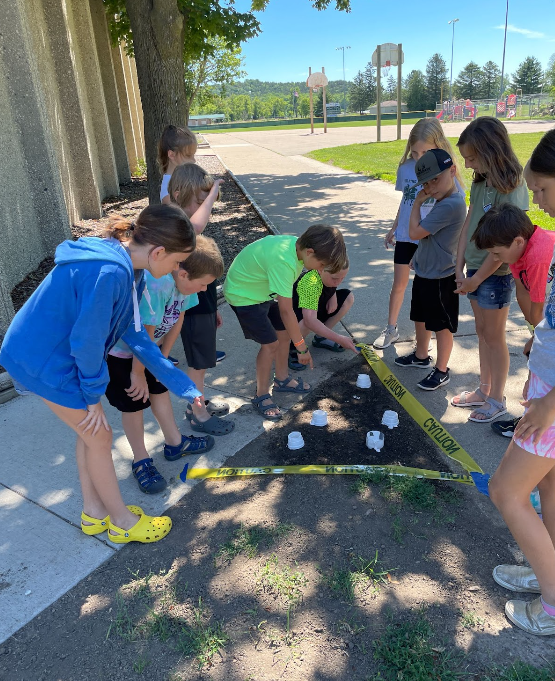 A years worth of holidays in one week?! Students participated in 'Every Day is a Holiday' during summer school! They celebrated Valentines Day 💝, St. Patrick's Day 🍀, Easter 🐇, Halloween 🎃, and Christmas 🎄 by making a variety of #VanguardPride projects!