Ms. Condon's Movie Party! summer school classes were a hit! Students got to enjoy movies, build blanket forts, make crafts and snacks, and play trivia games. Based on their ages the kids watched Lightyear, Turning Red, and Harry Potter and the Prisoner of Azkaban. We can't wait for classes to start again on July 10th! #VanguardPride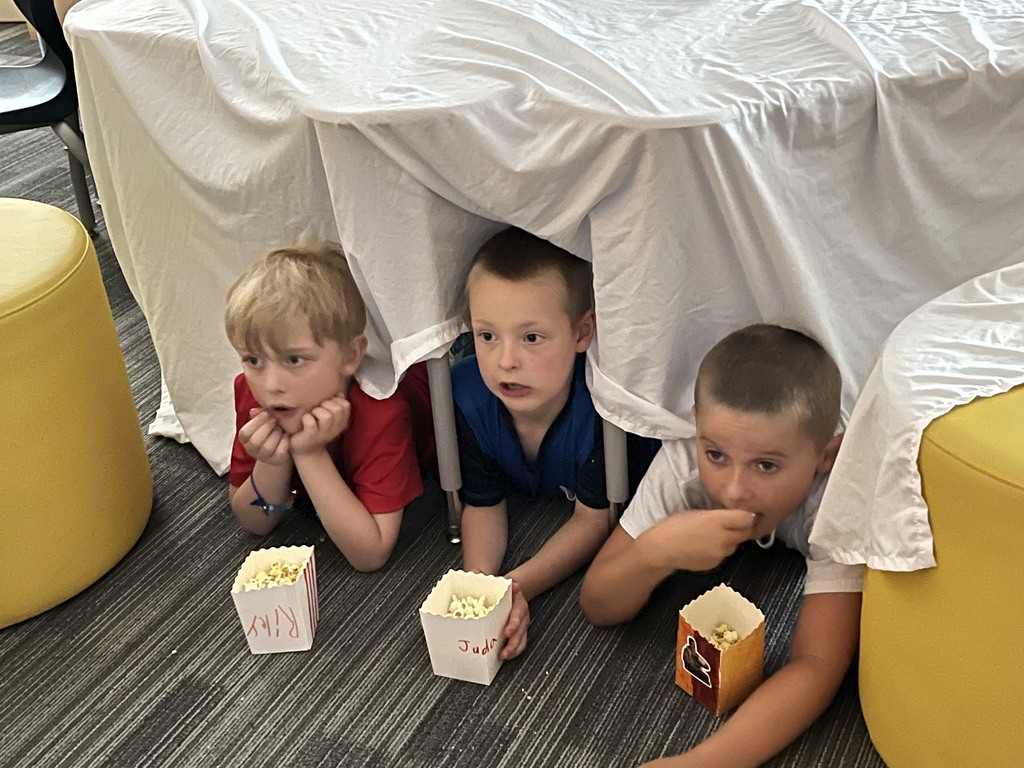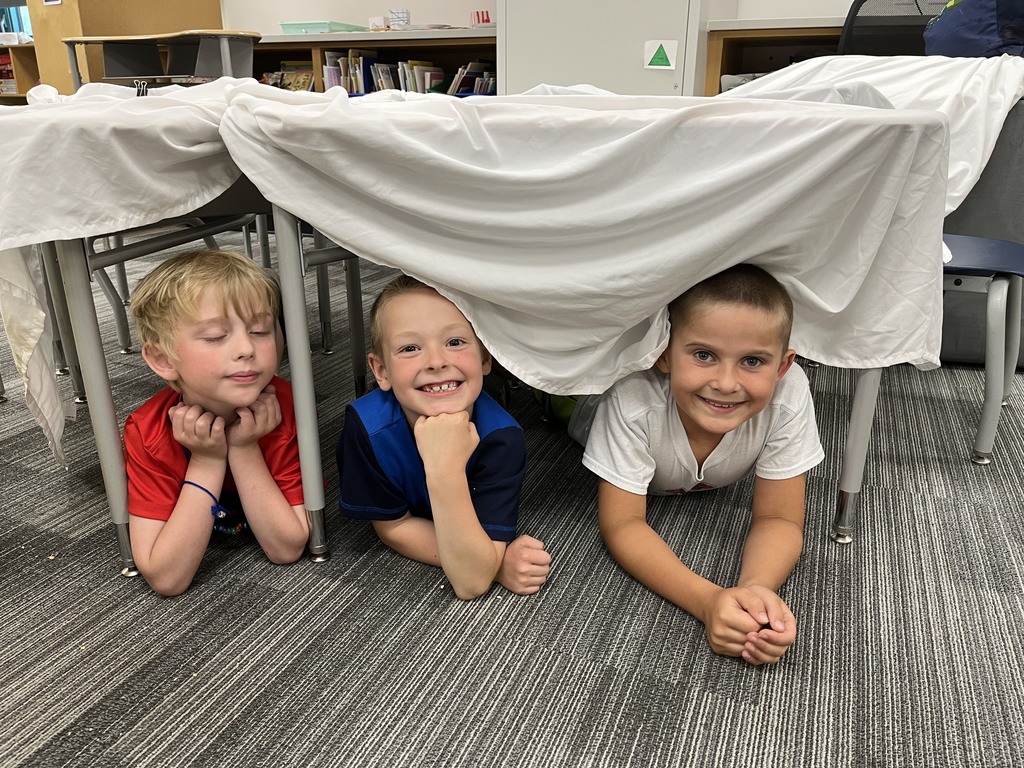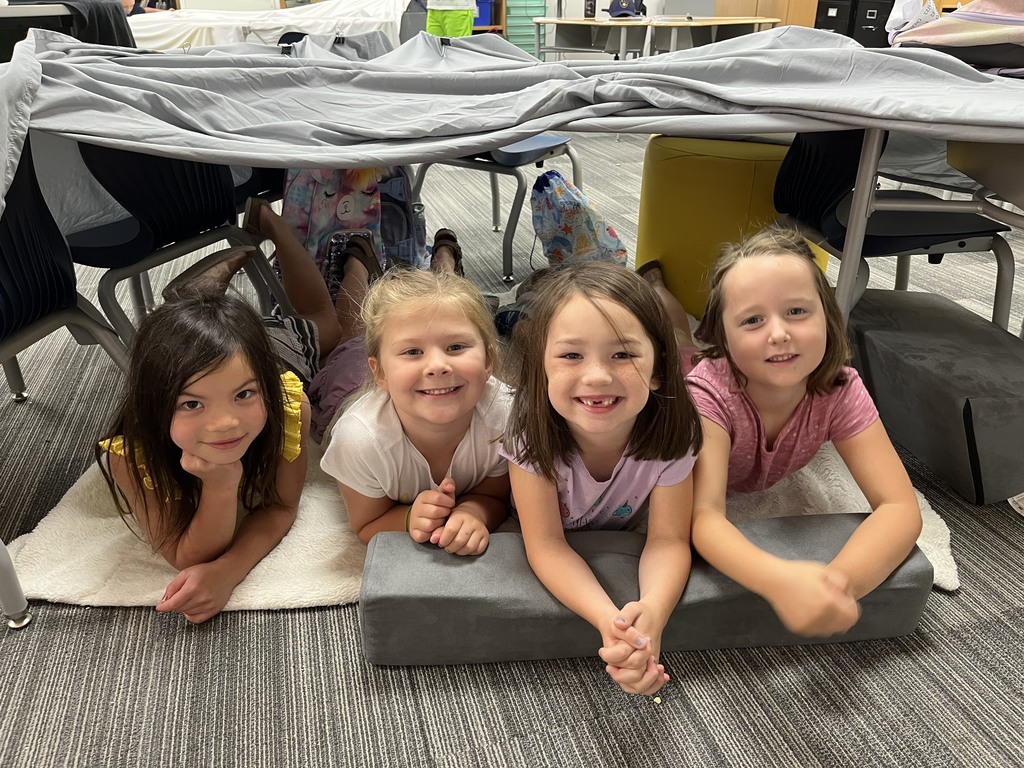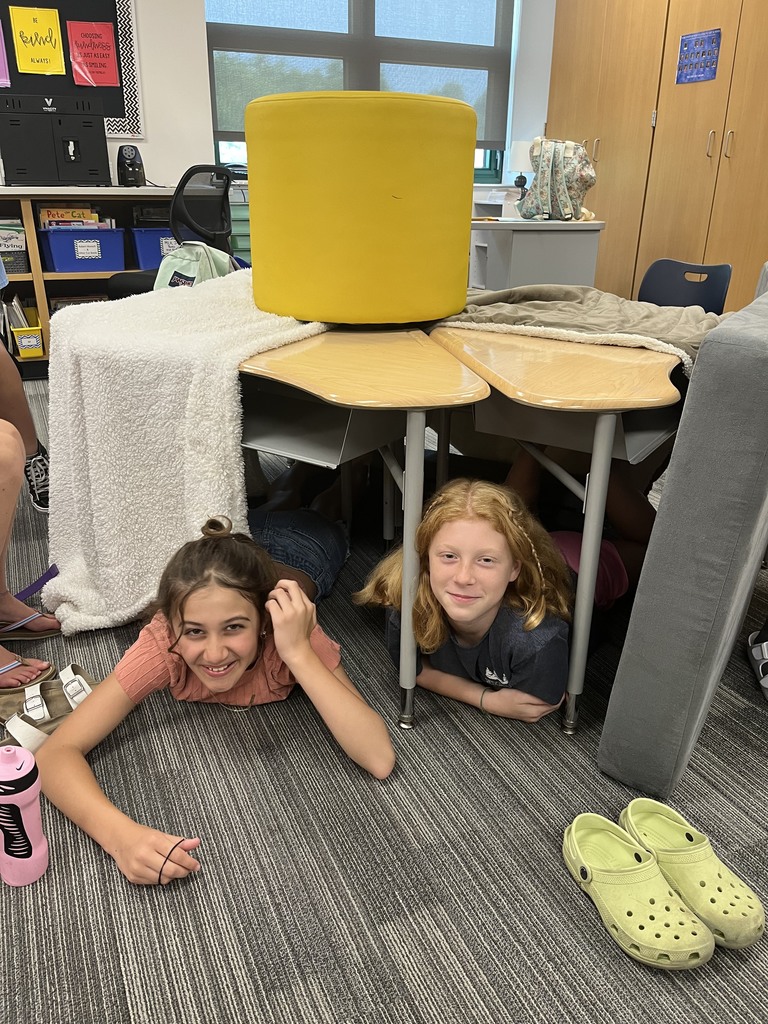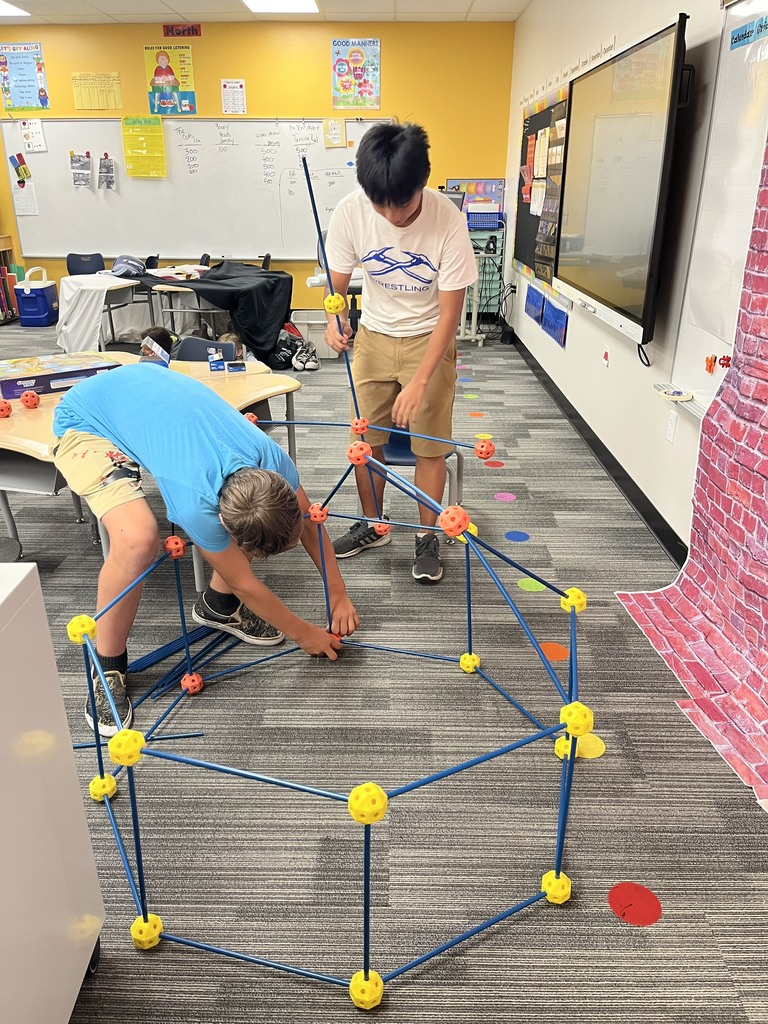 A huge THANK YOU to the staff for a successful 2 weeks of #VanguardPride summer school! The last two weeks have been full of fun and creativity. Even the air advisory couldn't keep our spirits stifled! We adapted classes to keep the kids safe, active and engaged. Also, thank you to the students, parents, caregivers, bus drivers, and anyone else that has helped contribute to this success! Remember - no summer school the week of July 3rd. Enjoy the holiday! We'll see you all on July 10th!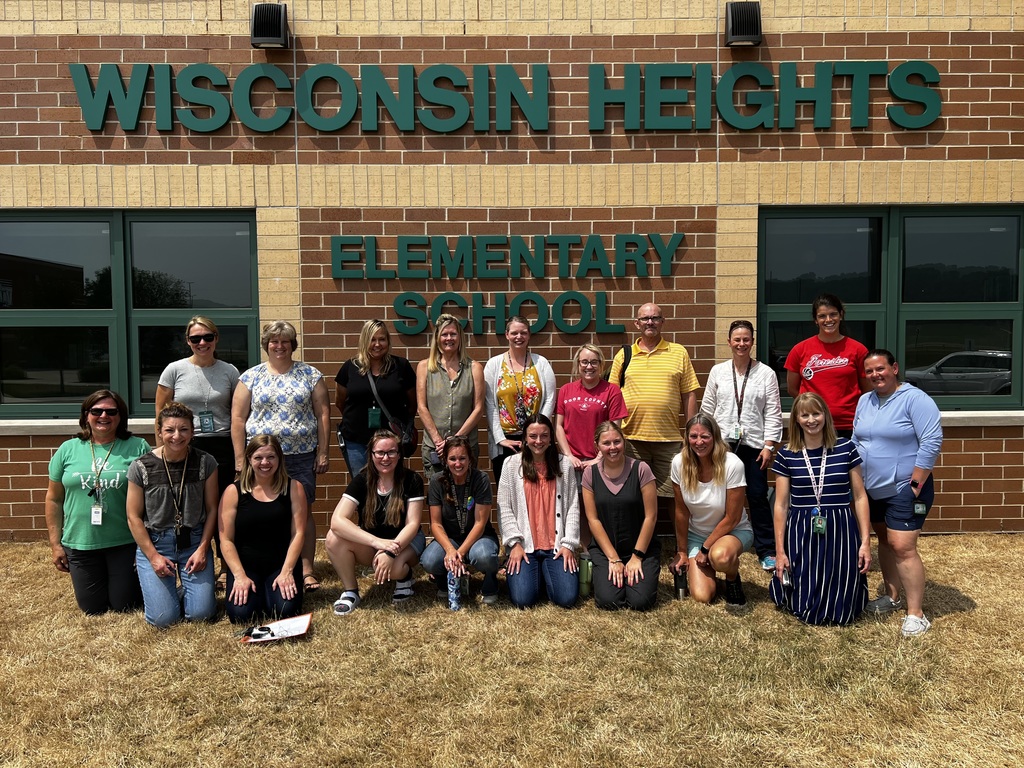 Kindergarteners were busy indoors this week with a free program called Go Noodle. Lots of great dances, silly songs and yoga with letters, numbers, shapes and social emotional concepts mixed in. If you are stuck inside on a rainy day or an Air Quality Day, try it! #VanguardPride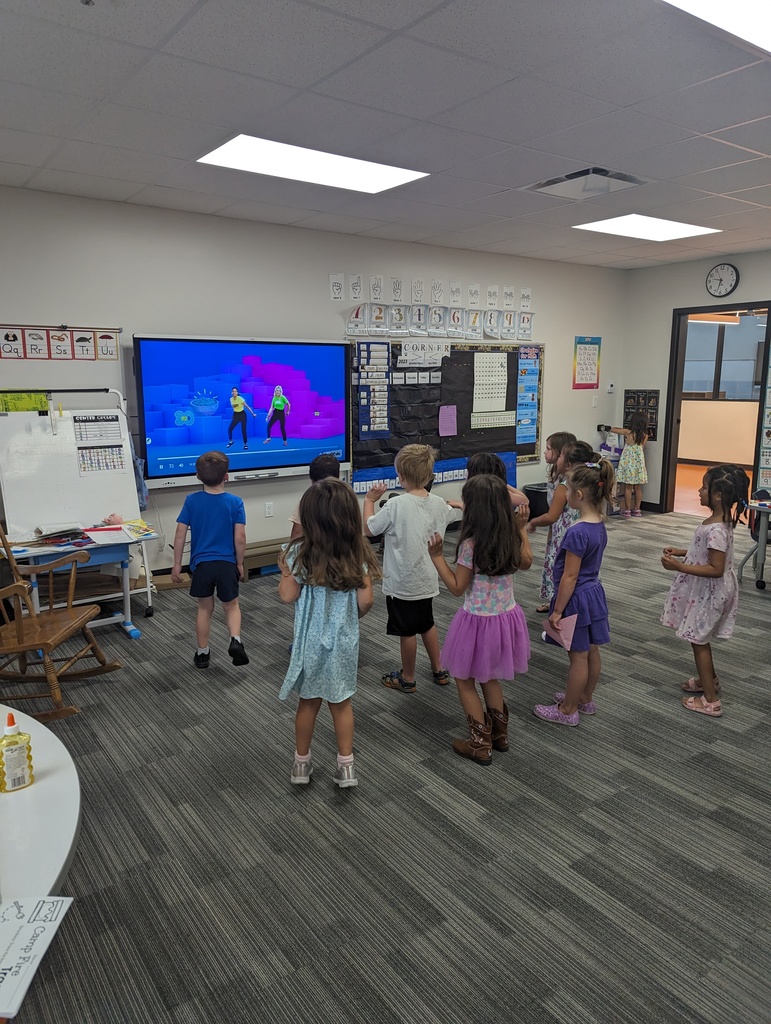 Here's a glimpse of what's happening during summer school! The new Kindergarteners had fun cleaning tables with shaving cream. They also practiced writing letters, shapes, and numbers, and not to mention, the classroom smelled great! This can also be a fun outside activity! #VanguardPride

What activities do you have planned this summer? Mrs. Kroon shared what she's been doing so far and does she ever look busy! "Listening to audio books is reading! My husband and I just went on a trip to the Great Smoky Mountains (that's us on the lookout at Clingman's Dome) and we listened to 3 different books on our trip! If your family is traveling this summer, check out an audio book for your trip. You can get them on CD or Playaway at the library or you can use a service such as Audible. Listen to Caddie Woodlawn or Rascal, written by Wisconsin authors. Other great listens are Wonder, The One and Only Ivan, and Charlie and the Chocolate Factory." Don't forget to get some reading in this summer! #VanguardPride

It was a great week of summer school! Students played backyard games, did yoga, tie-dyed, and more! Be sure your student knows their 1st-period class for week 2. We will be on the track to get organized. ***CHANGE FOR ARRIVAL - WEEK 2*** After we get organized and show students where their course is on Monday, our doors will open at 7:50 Tuesday - Thursday. Your student can walk directly to their class once the doors open, rather than meeting their teacher on the track. We will have staff members available if they forget where they are going. Kindergarteners and 4K students will meet outside all week. See you Monday for more enrichment. #VanguardPride

Middle School & High School athletic coaches participated in the first of a new monthly Vanguard Coaches Connection last week. Each month coaches will come together to learn, grow, and align programs. Lead by our AP/AD Kindra Zuberbuehler, coaches started by digging into Joe Ehrmann's four questions and idea that, "To be a better coach, you must be a better you " Four questions for every coach: 1. Why do I coach. 2. Why do I coach the way I do? 3. What does it feel like to be coached by me? 4. How do I define success. #VanguardPride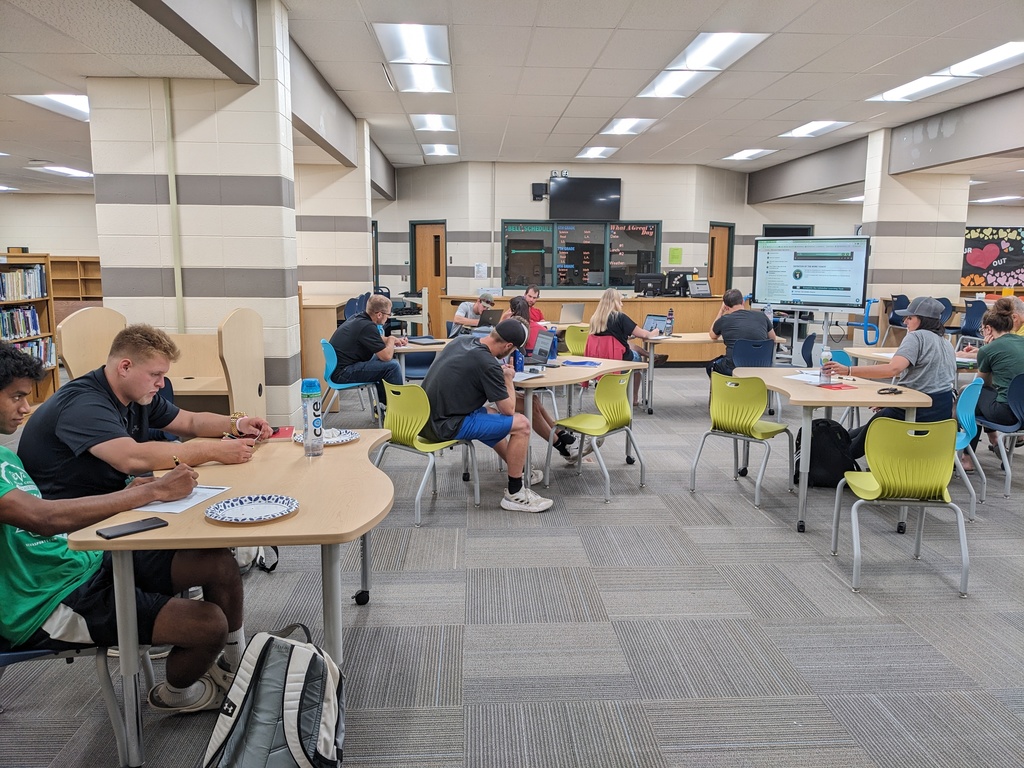 See you for Summer School on Monday! Remember to bring a water bottle, know your first course, and meet on the track for the first day to get organized into our classes. We will see you at 8:00! bit.ly/WHSS2023 #VanguardPride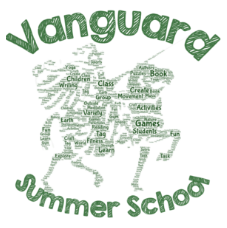 Since 2007 Wisconsin Heights has been proud to partner with UW-Madison Biocore Outreach Ambassadors to bring the Summer Science Camp to students ages 4th -12th grade. The camp offers a variety of fields of study to meet student interests including: Stream Ecology, Genetics, Anatomy & Physiology, and Ornithology (Bird Watching). Camp Theme: How do we know what we know in science? How do scientists discover what they know? The Overall Camp Goal: Students participating in the Wisconsin Heights Summer Science Camp will do authentic science as they design, carry out, and communicate their own research project in teams of 2-4 students. In doing so, they will be able to answer the two "camp theme" questions above. Physiology campers: • Spend time learning about how different animals and plants work (physiology). • Learn how to investigate questions about physiology. • Ask your own question and do your own project to answer that question! The Stream Team: • "Dives" into discovery by putting on waders and getting into the Black Earth Creek ecosystem. • Learn how water movement, fish, invertebrates, vegetation, bacteria, water chemistry, and pollution affect the creek. • Explore the creek from the bottom up and will have a chance to develop their own study to investigate an aspect of the creek that interests them. Birding campers: • Learn about foraging habits, migration patterns, and reproductive behavior of several bird species. • Understand the basics of birding and the importance of maintaining biodiversity. • Identify common Wisconsin birds by sight and sound. • Explore multiple habitats and discover which birds live there. • Ask questions and design experiments to answer some of our questions about birds! Genetics campers: • Observe living worms with microscopes & how they respond to touch, odors, and other changes in their environment. • Learn about genetics and mutations. • Ask your own question and do your own project to answer that question! Looks like a very fun and educational start to summer break! #VanguardPride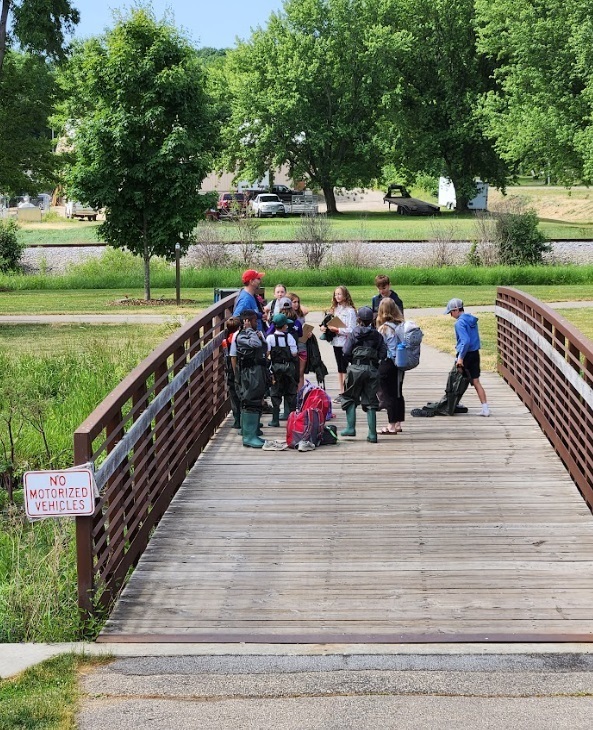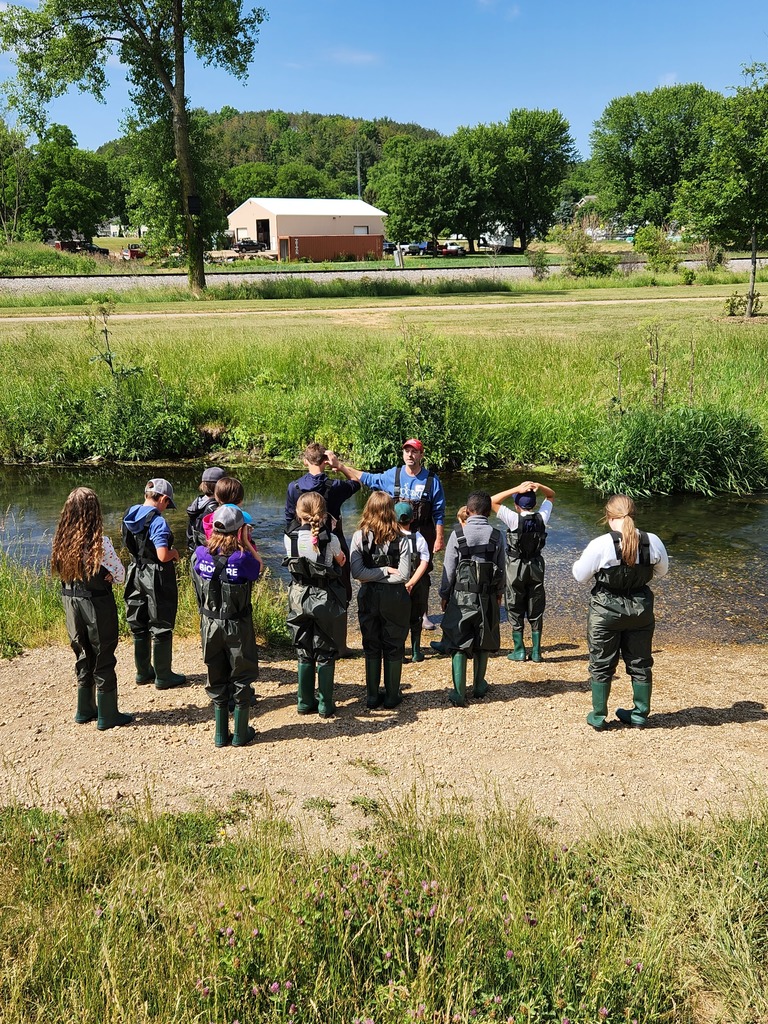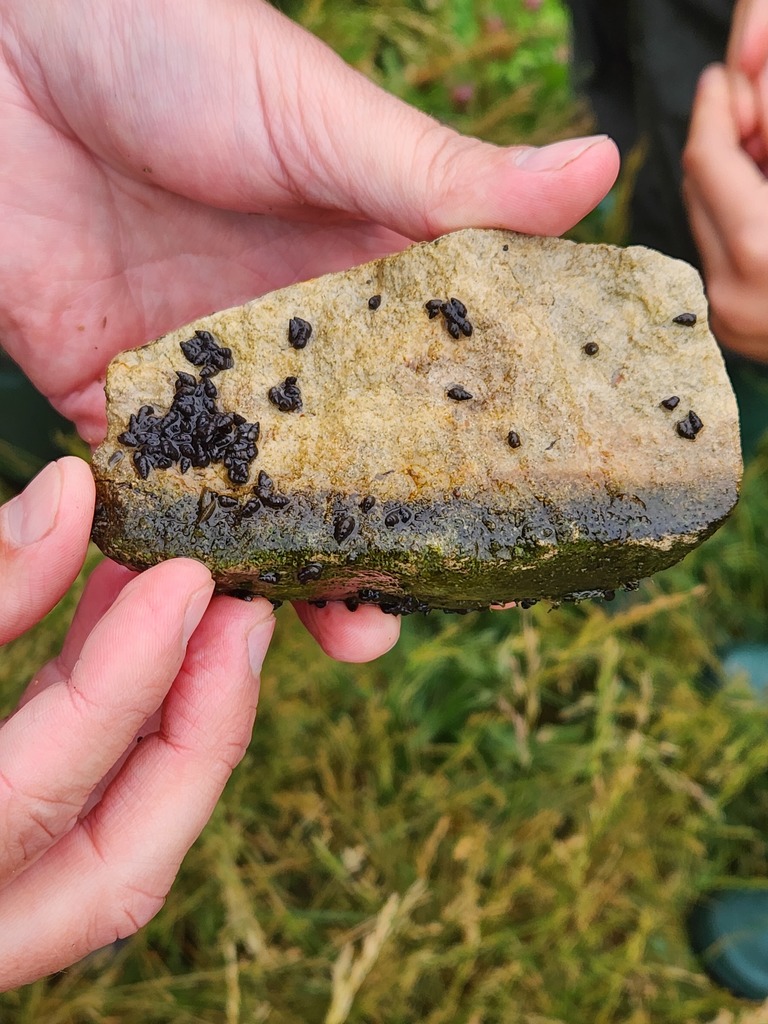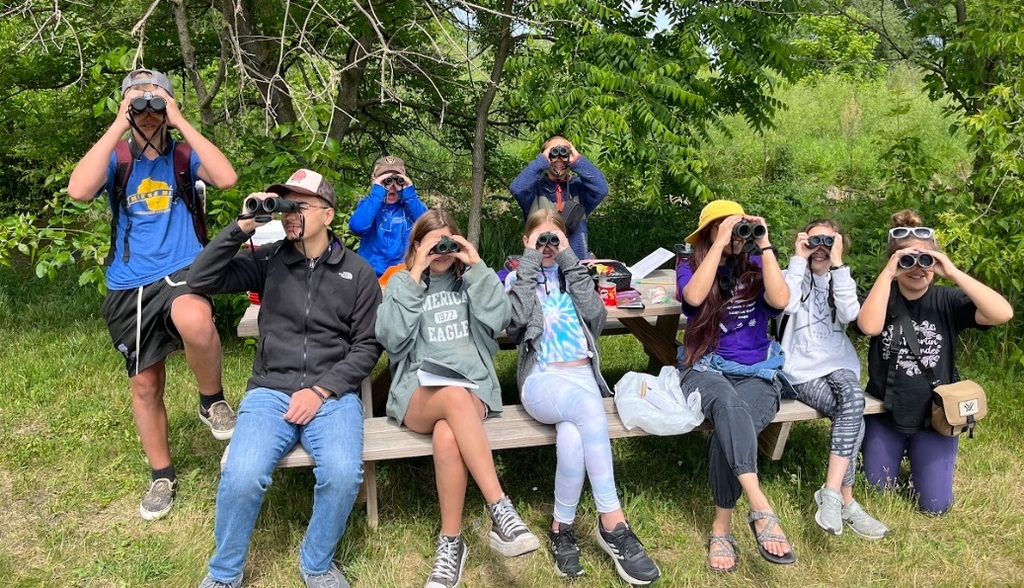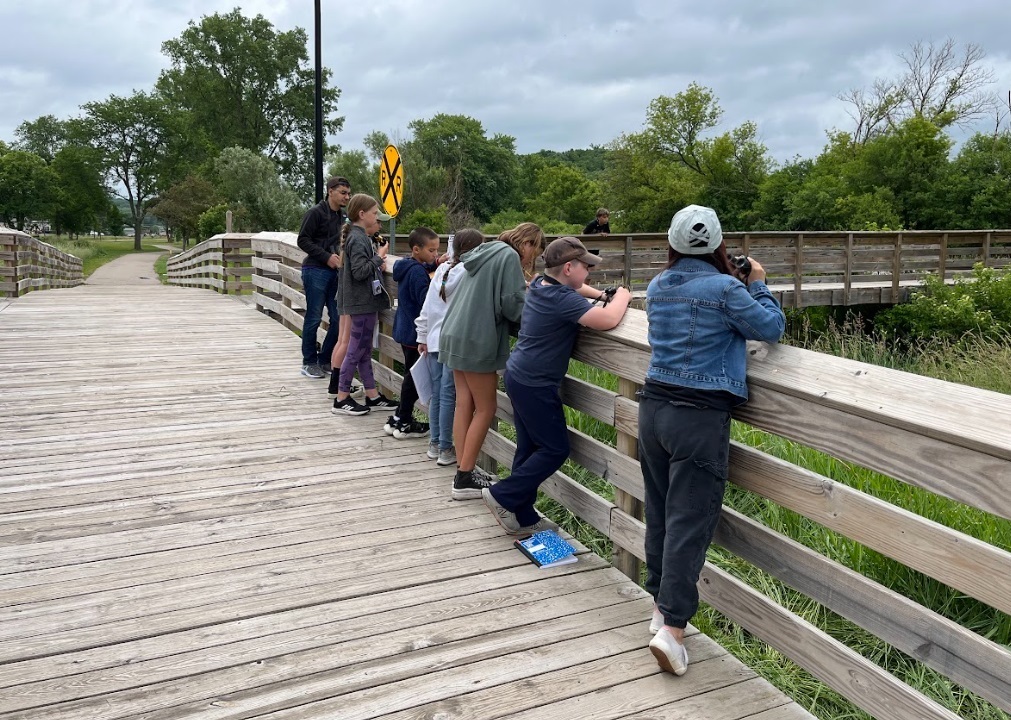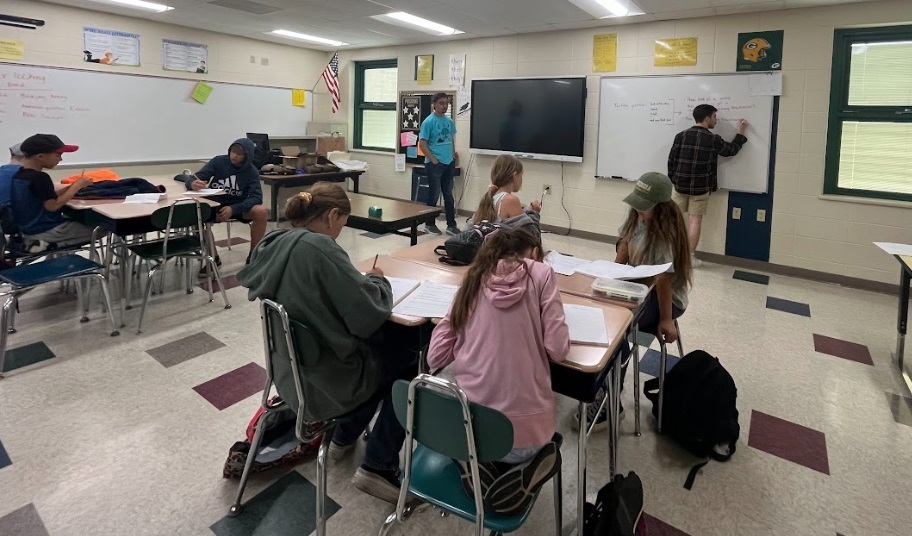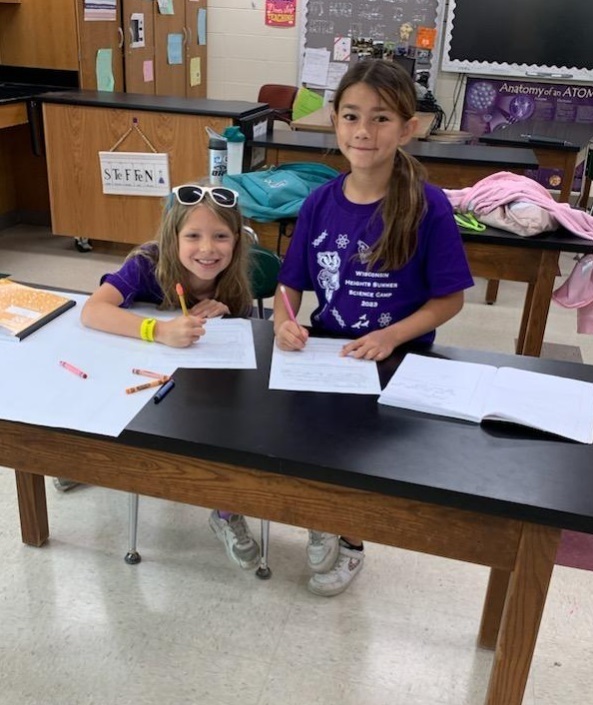 To all the students out there, CONGRATULATIONS on another successful year of hard work! You've earned this well-deserved break! 🥳 It's time to shift your learning from the classroom to the school of life. From learning new skills to discovering🔍 new passions, the possibilities are endless! Let's make this a summer to remember! #VanguardPride #SchoolsOut #SummerBreak


#VanguardPride Summer School Breakfast Menu!

#VanguardPride Summer School starts next week! Be sure to log in to Skyward to check your child's schedule and review the information for the first day. Our families that are non-residents will be emailed schedules separately. Read the parent letter: bit.ly/2023WHSummerSchool

The Wisconsin Heights School District received a donation in the amount of $6,000 from the estate of Mary Alice Lucey. Some of Mary Alice's family came to the June 12th Board of Education meeting to present the check. The donation will be used to expand and diversify classroom libraries at the Wisconsin Heights Elementary School in the following focus/priority areas: -Books that provide a variety of diverse topics that are of high interest to students. -Books that are culturally appropriate. -Books that can be used as decodable readers for small group instruction. Thank you for this generous #VanguardPride donation!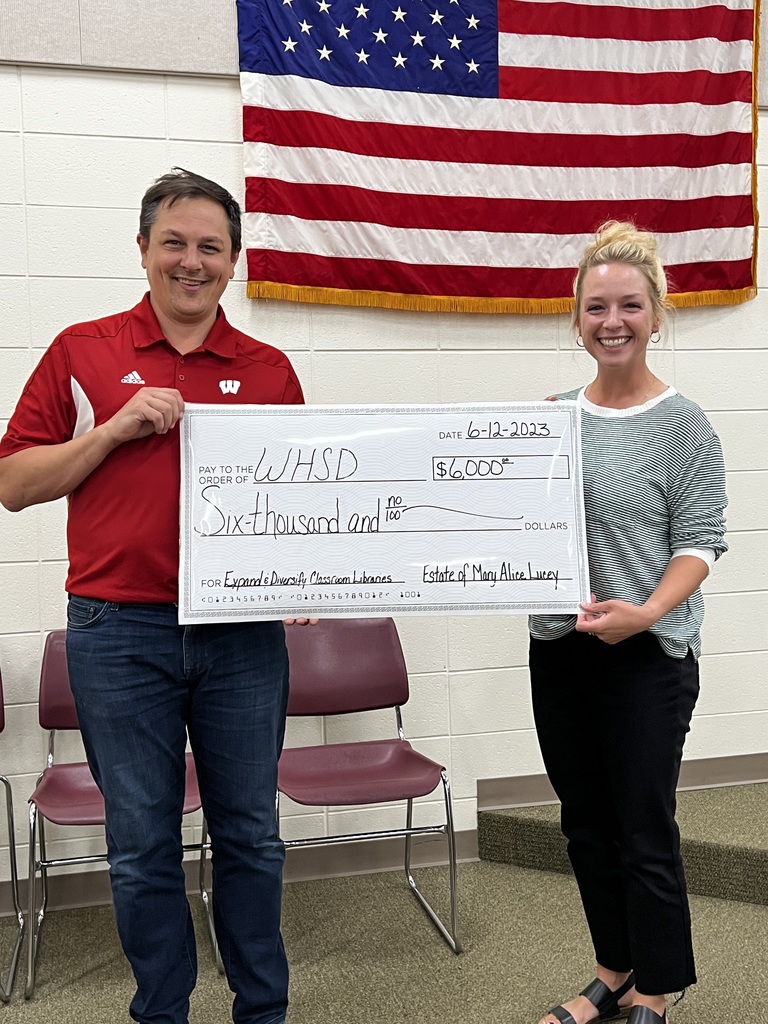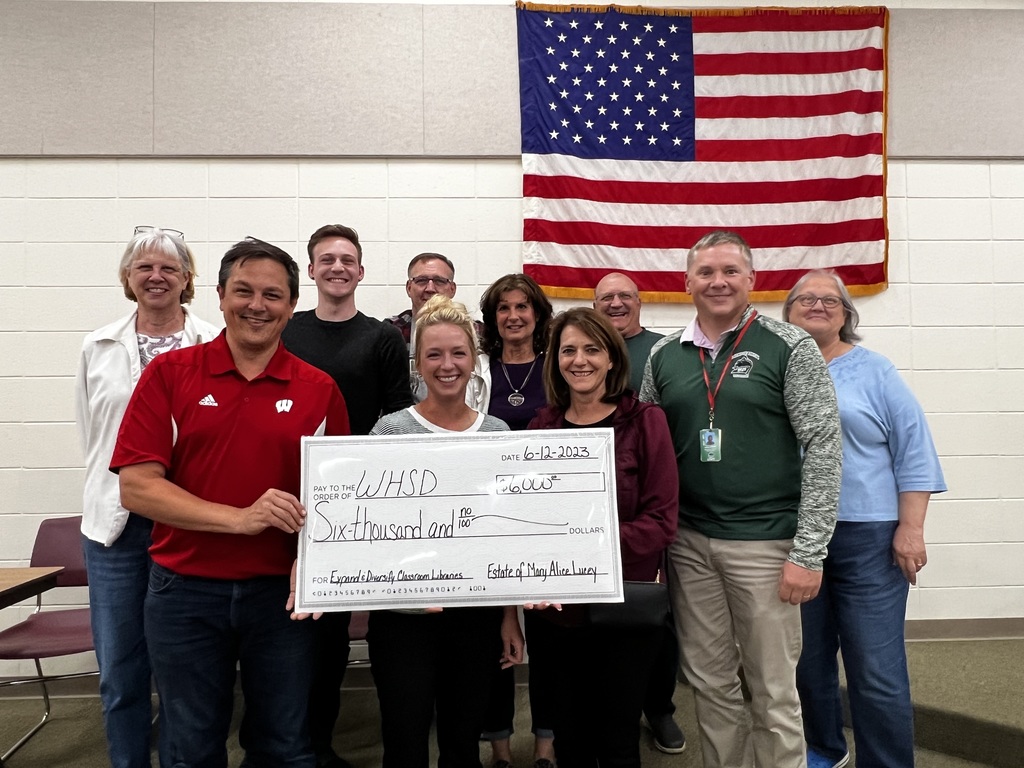 Wisconsin Heights is hosting a Sports Physical Clinic at the MS/HS for our students. All students planning to participate in MS or HS sports will need a physical before they can participate. Sports Physicals are good for two years from the date of the physical. **If students are under 18 years of age, they must be accompanied by a parent/guardian OR we need verbal or written consent from parent/guardian for the physical. A phone call or simple note suffices. Sports Physical Clinic -Tuesday, July 18th from 2:00 - 7:00 pm $ 25/student (payments: cash, credit card, FSA or HSA) Click on the link below to choose a time slot to sign your student up. Walk-ins are welcome but will be serviced after those that have scheduled an appointment slot.
https://www.signupgenius.com/go/10C084CA9AD29A2FCC52-sports
Any questions about our clinic please contact Hillary Acker -
hacker@wisheights.k12.wi.us
#VanguardPride
On the last day of school, Wisconsin Heights Elementary honored and recognized the long-term retirees with the gift of a book that showcases their personality or was a favorite read-aloud of theirs in the classroom. This book will be displayed in the Elementary School so their presence will always be with us. Linda Acker - Head, Body, Legs ~ A Story From Liberia Kate Backus - The Dale of Despereaux Rosemary Doescher- The Good Egg #VanguardPride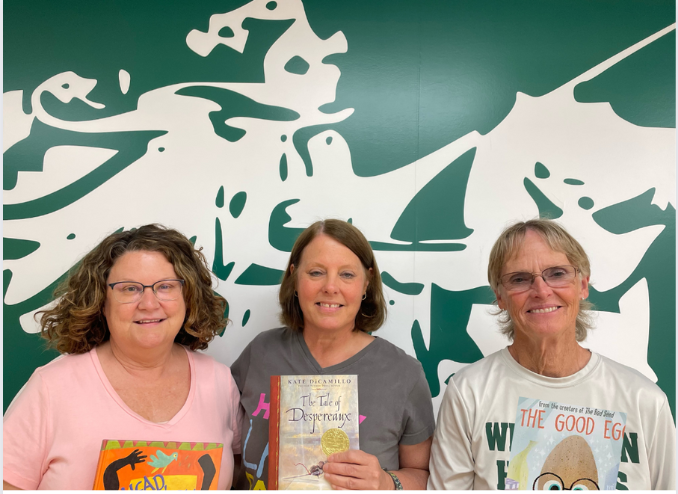 Thanks to Bellin Health and the Packers Organization for our new AED. This AED will be kept outside the press box & concession stand for easy access and use during the spring, summer, and fall. Mrs. Zuberbuehler & Coach Herrling traveled to Lambeau Field for CPR/AED training provided by Bellin Health Athletic Trainers and to pick up our new AED. #VanguardPride

It's Almost Time for #VanguardPride Summer School! Here are the Summer School Bus Stops. New Heights Lutheran Church/The Grove - 314 Anne Street, Mazomanie *Pick up - 7:50 *Drop off - 12:10 Veterans Memorial Park - Black Earth (Pick up on the Center Street side!) *Pick up - 7:50 *Drop off - 12:10 Week 1 | June 19 - 22 (M - Th) Week 2 | June 26 - 29 (M - Th) Week 3 | July 10 - 13 (M - Th) Week 4 | July 17 - 20 (M - Th) There is no busing during Summer Science Camp.

#VanguardPride 6th, 7th, and 8th grade students celebrated the last day of school together by playing kickball, Kahoot, soccer, basketball, card games, reading, and walking the Wolf Run Trail. Students got to rotate to three different activities throughout the afternoon. Such a fun way to wrap up the year!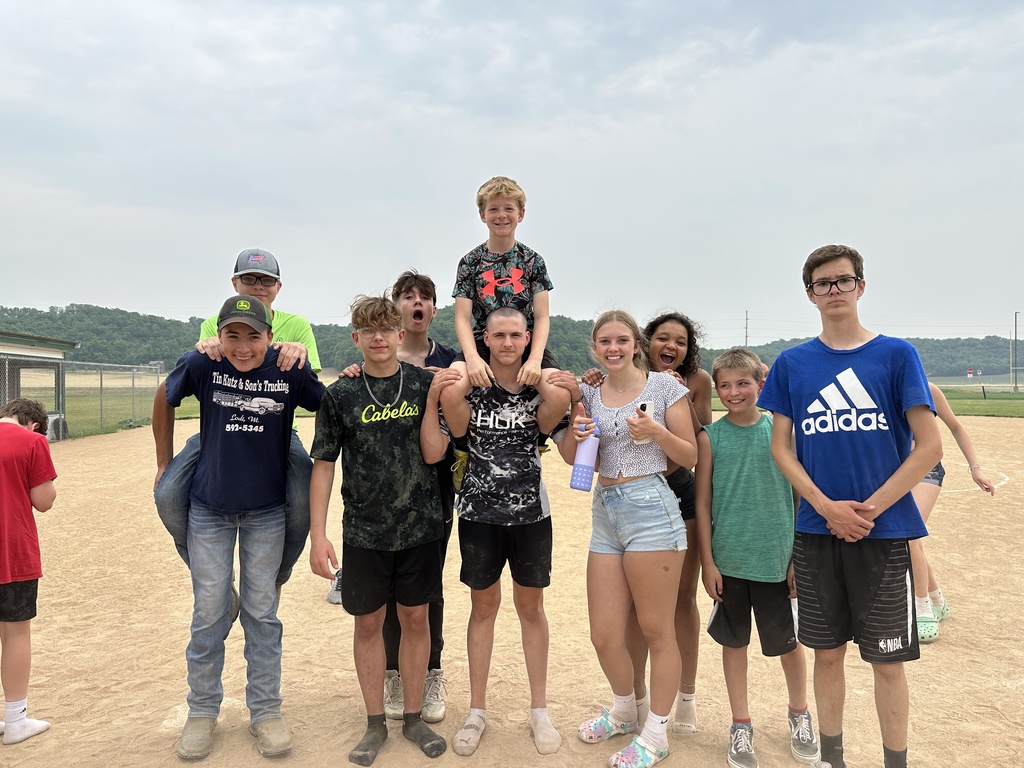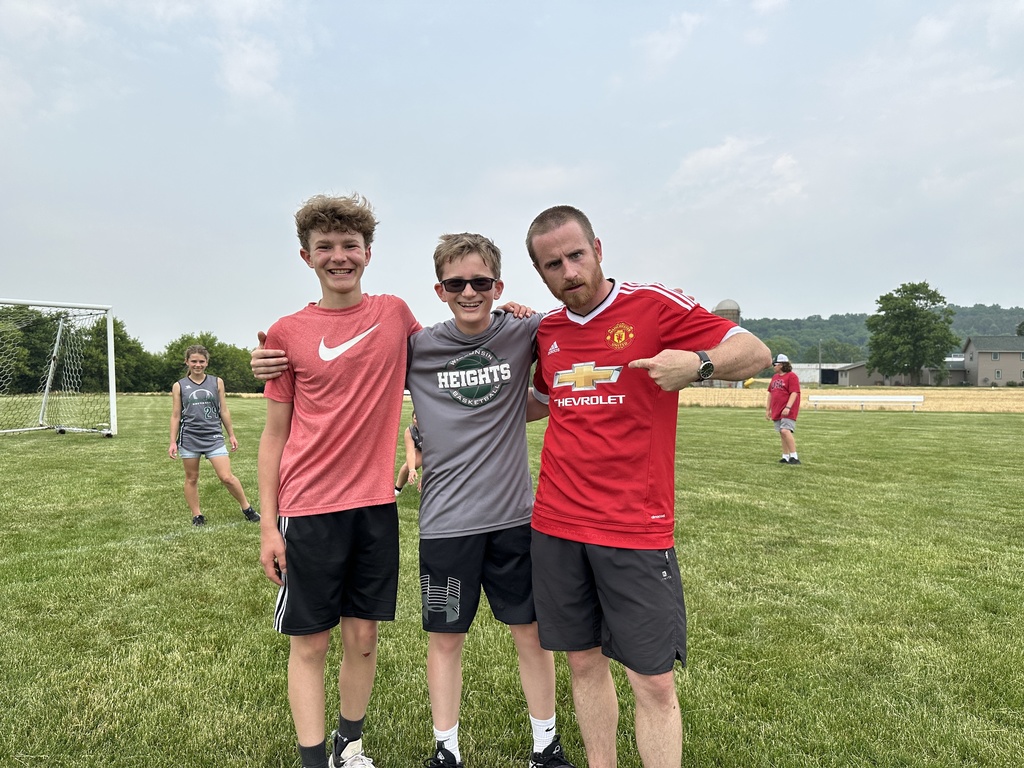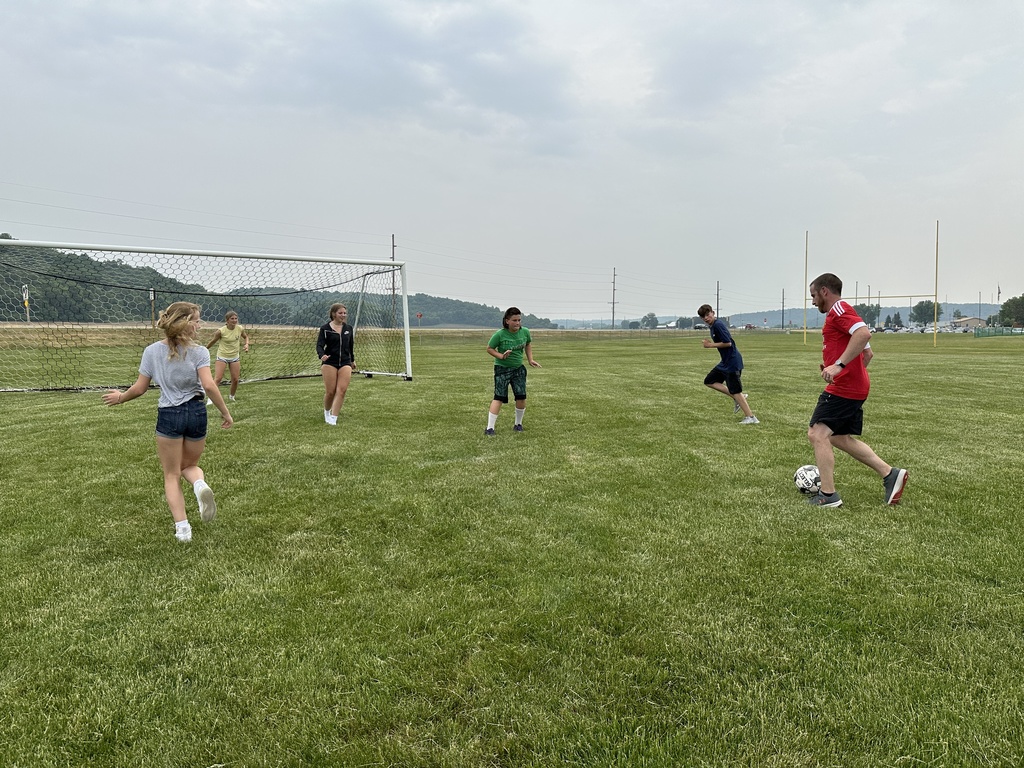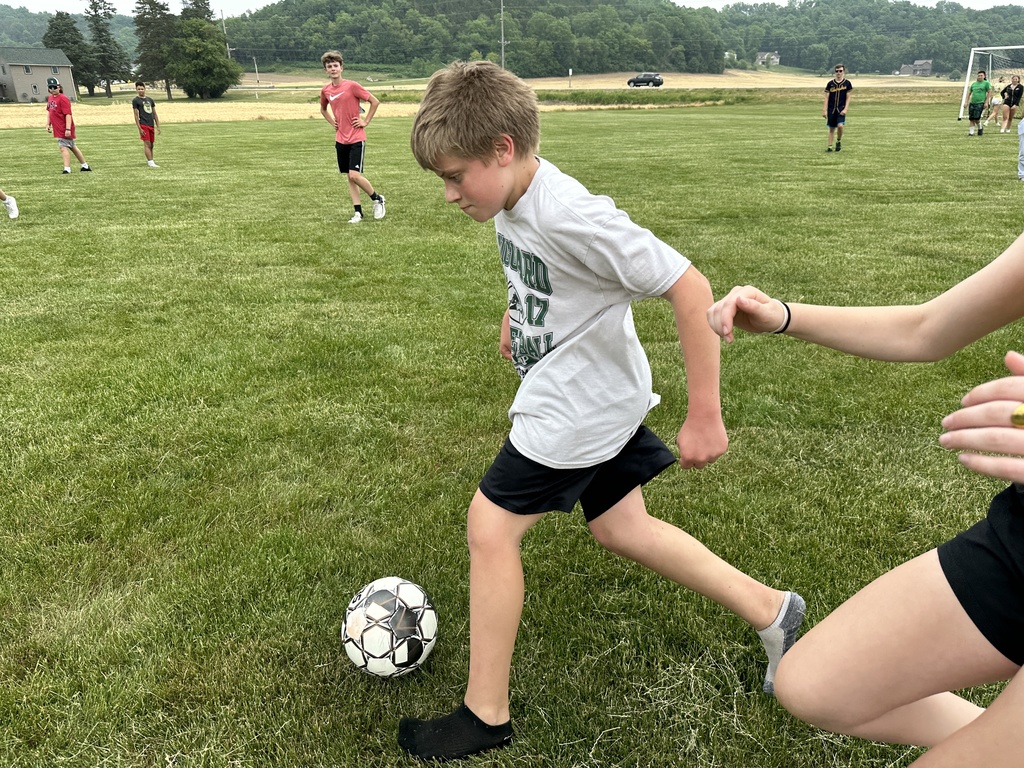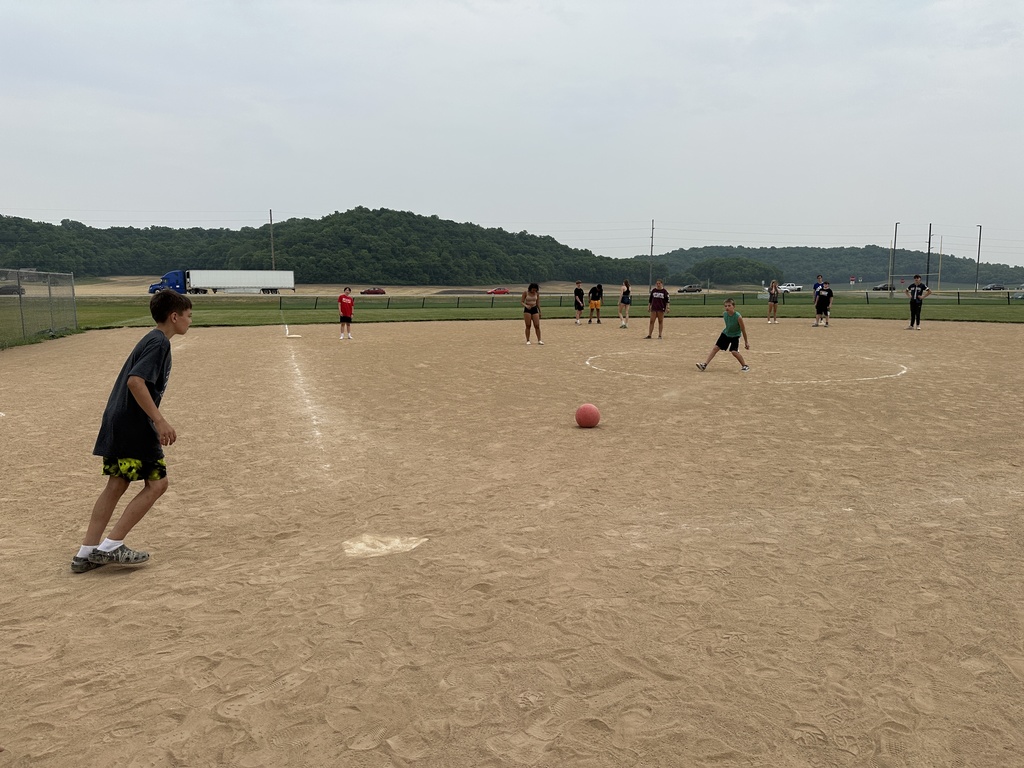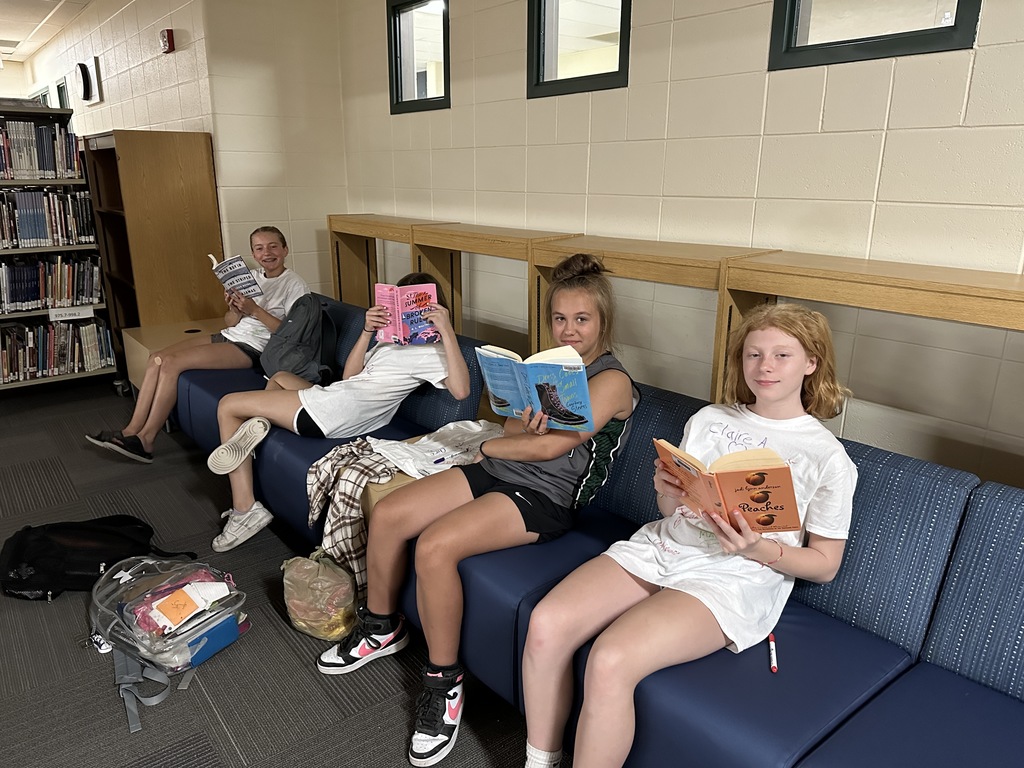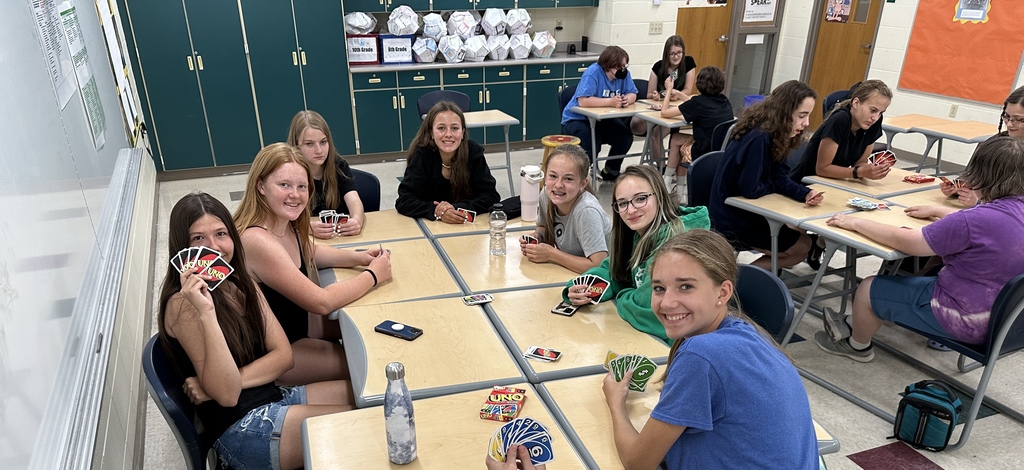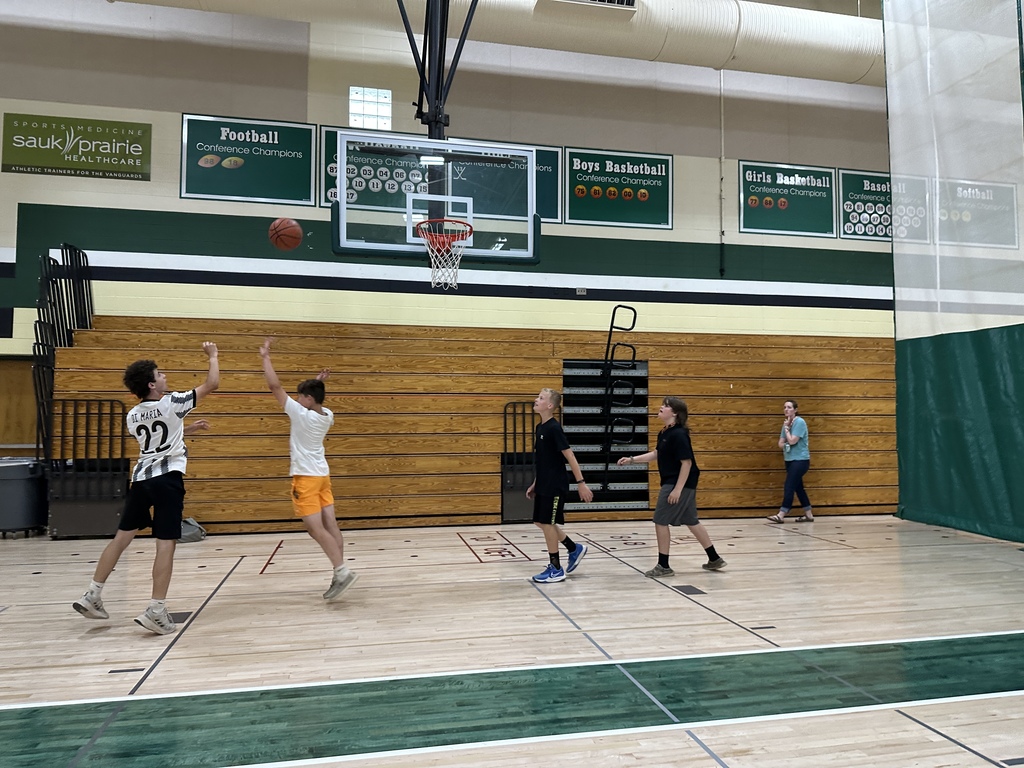 Did you know the hottest temperature ever recorded on Earth was 134 degrees Fahrenheit in Death Valley, California? Did you know the heaviest watermelon ever grown is 350.5 pounds? 7th grade math does! #VanguardPride students celebrated their last day in math class by playing a trivia estimation game called Guesses and Wagers. Students worked in teams to guess the answers to summer trivia questions; After making their guess, each team placed 1 point and 2 point wager cards on which guesses they thought were the best. The closest guess without going over got an automatic 3 points and any team that "bet" on the closest guess received points as well. The students enjoyed learning statistics related to statistics as they are anticipating summer break!